Compare the 5 Best Wireframe Software for Designing
A wireframe software plays a crucial role in tailoring to the webpage needs with a visual presentation using software and web designing.
As a designer or a skilled programmer, it may get challenging to think and communicate your opinions on a channel to conclude. This is why wireframe software development is considered one of the best options when you have your thoughts and creativity wrapped around UX designing. Wireframes work the best for the product designing process. Just like artists name their designs as sketches or a painting, the digital world claims to call it wireframing. It is a two-dimensional skeletal outline of your website or your application.
A wireframe software plays a crucial role in tailoring to the webpage needs with a visual presentation using software and web designing. The wireframe software helps enhance your web page's structure, its overall layout, user flows, users' behavior, architecture, and your website's functionality. Developing a wireframe software helps you represent the product concept, styling, color grading, and graphics using hand and digital drawings. This depends on the details you want to include in the design.
The common reasons why a UX / UI designer opts for wireframe software are:
Concepts are user-focused and user-friendly
Features are thoroughly defined
It is a cheap and easy method
**List of 5 Best Wireframe Software
1. MockFrame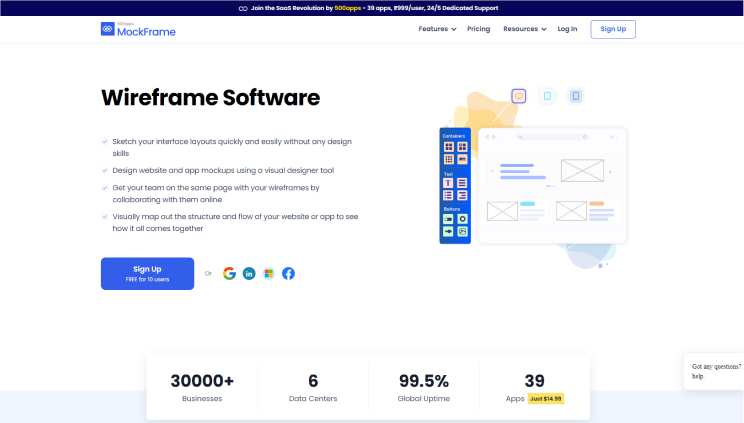 MockFrame mainly prioritizes online collaborations and allows you to design with your team online on a real-time basis. It offers you a well-organized interface, which makes it easier for wireframing. Even if you are completely new to the tool, you will get the hang of it as soon as you start exploring it.
MockFrame has an efficient and easy way of guiding you through its design elements, from mockup tools to prototyping tools. It has an in-built UI UX prototype, which helps you collaborate with UI UX designers. Using this wireframe tool, you can also add images from your library to the designing process.
Available for Web, Mac, and Windows users
Designs the web and app-based mockups using a visual designer tool
Offers you to sketch the interface layout without any designing expertise
Maximizes design space by keeping features on the left side
Real-time collaborative team interactions
Various collaborators can access the page with your wireframe
Access to map the outlined structure of your website or application
Price: The basic wireframing plan starts from $14.99/month. With this, up to 10 users get access to the app. Their recent offer gets you 34% off on the plan, so you can pay $9.99/month.
Ready to create Designs with MockFrame Wireframe Software? Sign Up 14 Day Trial
2. AdobeXD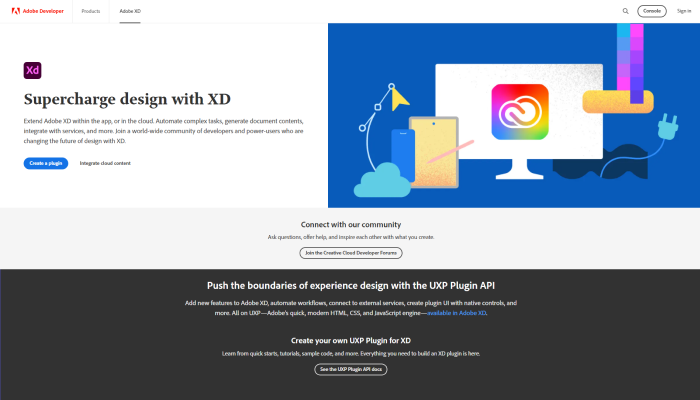 AdobeXD is a great wireframe software tool for beginners. If you are a budding UX designer, AdobeXD has plenty of features to offer you. Although you might assume that Adobe has exhaustive detailing, AdobeXD is quite the opposite. It is considered a user-friendly tool for interface designing and wireframing. The AdobeXD tool helps you from wireframing to prototyping without any difficulty.
AdobeXD has simplified the whole process from creating sitemaps, storyboards, and flowcharts to making use of their prototyping tool. It helps you create rapid designs by just using a few suggested tools. AdobeXD offers a very clean interface and enhances your learning ability with their professional wireframing tools at your fingertips through exclusive orientation.
AdobeXD being part of the Adobe Creative Cloud, you can easily save your design to the cloud account and allow the collaborators to view it and give their suggestions. Other collaborators can also view and edit the design from their own space through the desktop.
Available for macOS and Microsoft Windows users
Offers a repeat grid option
Provides auto-animation and voice triggering
Interactive onboarding lightboxes for orientation
Creates wireframing, mockup, and prototype in a single design file
Keeps track of the CSS and HTML basics required for your design
Price: The paid plan for a single application starts from $9.99/month (unlimited prototypes, 100GB storage).
3. Sketch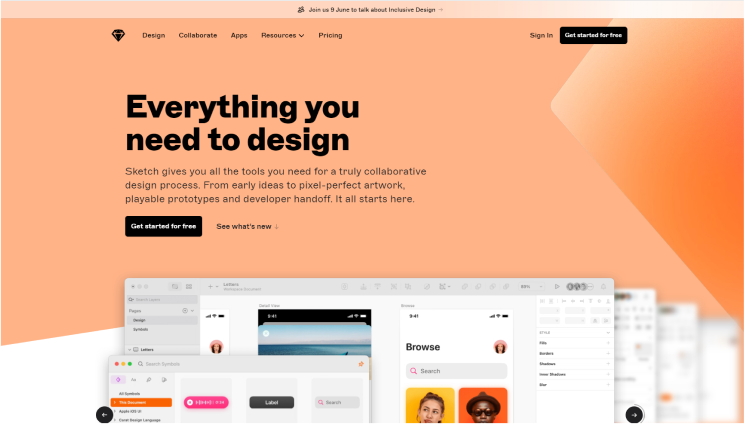 The sketch is another great wireframing tool that has worked well for web designers for over a decade. It is a lightweight yet robust vector design tool specifically built for Mac users. Although Sketch does not have a built-in UI library, several third-party UI kits are popular for wireframing.
From wireframing to UI designing, this modern tool is famous for Mac-based users to develop designs on a full-fledged level. Sketch allows you to use creativity and design your components as a part of the wireframing process. When you have a vast number of free design kits, you can download as many varieties as you want with a single click.
Sketch allows its users to collaborate with other designers on a real-time basis and connect through the desktop apps. You can easily invite your team and share the access to work on the design at the same time simultaneously.
Available for macOS users
Symbol function to create elements that automatically repeat in the layout
Easy to create artboards and vector-designed shapes
Offers layout templates for Android and iOS users
Access Unsplash for royalty-free images
Option to choose any photo as a placeholder
Offers color-coded cursors and names to keep track of every individual
Follow button for users opting to just observe and not participate
Price: The basic plan is $9/month for team members using the Sketch Cloud and $99/year for individual users.
4. Justinmind
If you are a casual designer who does not like to get too technical, Justinmind is one of the best wireframe designer tools. It is not at all complicated and allows the users to explore the features. The UI platform is designed to push you to achieve your target. It helps you create wireframes to test them as prototypes just as you begin to step in the process.
Unlike other wireframe software tools, Justinmind helps you with the drag-and-drop feature to add it to your wireframe with a single click. Since Justinmind is organized with all the elements into folders, it makes it convenient to understand quickly. However, the users may not be able to edit the same page at the same time. But, if you want to get detailed features of a wireframing tool, Justinmind can be a good option.
Available for macOS and Microsoft Windows users
Free for desktop users with real-time access to the wireframing tools
Engaging prototype elements like dropdown, radio button, and text inputs
In-depth feedback without much effort
Save the design as Shared Prototype in the cloud server
Price: The basic plan for desktop users is free. The professional plan, including collaboration and prototype features, comes for $19/month.
*5. Figma *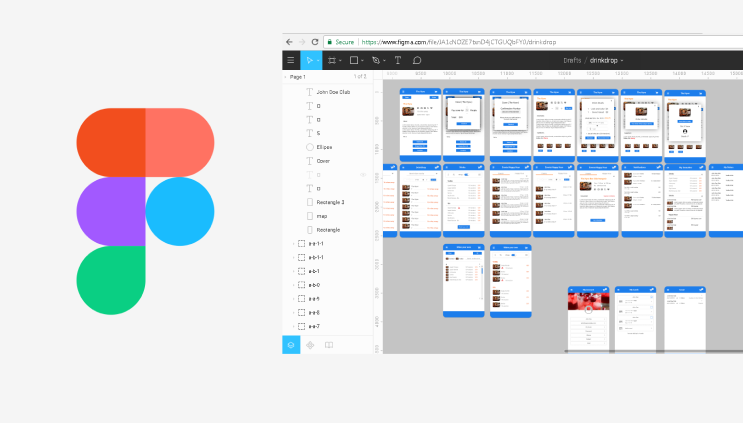 Figma is one of the popular free wireframing tools. It is considered the most robust cloud-based tool for wireframe app. You can try up to 3 design projects for free before deciding to opt for their paid plan. If you are looking for a tool under your budget, Figma is a great choice.
It is an easy tool for the designing process from wireframing and understanding the prototype process. Figma does not have an in-built UI component, but you can upload your own using a designing kit.
Figma is a popular web-based tool that allows various team members and collaborators to access the design file at the same time. It allows the development teams to pick up the pace by getting the CSS code from the file and exporting the required elements whenever needed.
Available for Web-based, macOS, Microsoft Windows, and Linux users
Helpful in creating artboards with basic shapes and texts
All-in-one designing panel to move to different layers and artboards
Organized elements in the left-hand corner
Built-in Figma constraints to understand the elements' response to different-sized screens
Offers vector-based pen to create complex designs with a single click
Sticky note comments for members to interact in the design file
Price: After three trial projects, the basic plan per user starts from $12/month, which will be billed annually.
Summing it Up
Making use of the wireframe software tool eases 90% of your web-designing process. Hence, it is essential to invest in the correct tools for yourself and your team. When you plan to buy the best possible tool, you should think of your goals in the designing process. In addition, you should answer a few questions like whether you want a budget-limited app, more focused on features, a robust cloud-based tool, or just an easily accessible tool.
Every tool has its quality and best features to offer. We recommend you sketch down the details and invest in an all-rounder tool, MockFrame, by 500apps, for all your designing needs. It is an easy-to-access app that helps you with the wireframing and prototyping process with advanced yet simple features. To understand more benefits of investing your knowledge in wireframing software development, you can visit the website and make the perfect choice for your web designing process.
What Makes the Best Wireframe Tool?
#1
Create unlimited mockups and prototypes for your projects
#2
Build mockups using drag-and-drop builder
#3
Choose from the wide range of pre-built templates
#4
Share mocks and collaborate across teams in real-time with notes and activity logs
#5
Design, run user tests and share mockups across teams
#6
Get a control over mock versions
#7
Share designs with your team through mock links
#8
Design mocks faster using components such as containers, charts, images and buttons
#9
Unbelievable pricing - the lowest you will ever find
#10
Everything your business needs - 50 apps, 24/5 support and 99.95% uptime
Join the SaaS Revolution
All-in-One Suite of 50 apps

Unbelievable pricing - ₹999/user

24/5 Chat, Phone and Email Support