How Prototyping Can Take Your Startup to Next Level?
This article solely focuses on prototyping and must-have features that help businesses in creating powerful mockups in no-time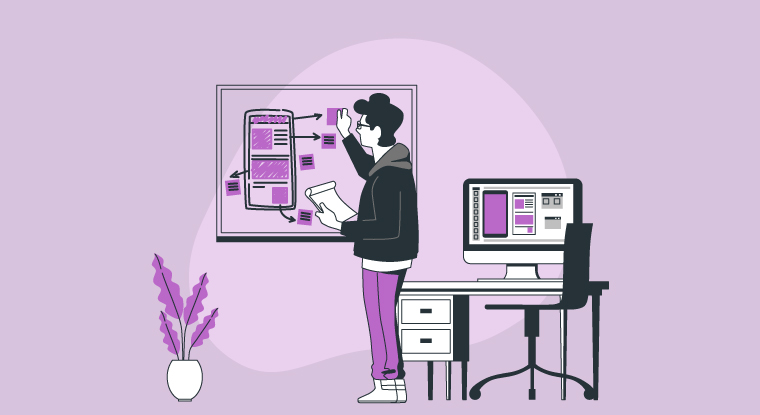 As the world evolves with advanced technologies, business owners often fail to focus on the design processing of a product. Prototyping is a rapidly evolving method that is designed with the latest tools and technologies to enhance design processing. Prototypes are early mock-ups of a proposed product in the market that helps the designers and investors feel the outcome, understand its functionality, and improvise the product based on the feedback.
Prototyping software has helped various manufacturing companies globally and shares a value in the US market of over $300 million. Prototyping offers a quick and efficient way of saving money by eliminating the need to create prototypes manually. Prototyping software enables several manufacturing companies to speed up the process of research, testing, development, and production through automation.
What Is Prototyping?
Prototyping is a mock-up of the overall solution of a design process. It works as a sample of the final product that helps the UX/UI team members to determine the areas of improvement through feedback and suggestions. The main target of a prototyping software is to test and validate your ideas before you share them with the stakeholders for further processing of the production. You can use prototypes to verify and validate UX strategies or the features you wish to include in an application.
Prototypes have four qualities:
Representation
Precision
Interaction
Evolution
A well-structured prototyping software helps designers, business analysts, and product owners to understand the key factors of their product like user interface, navigation, accessibility, architecture, and visual design. As designing is a slow process that requires hard work and consistency, it is not an overnight success for any organization. You should invest your resources in good prototyping software to get the best of prototyping features that encourage human-created designs while upgrading your work quality through automation.
Why Should You Make A Prototype For Your Startup?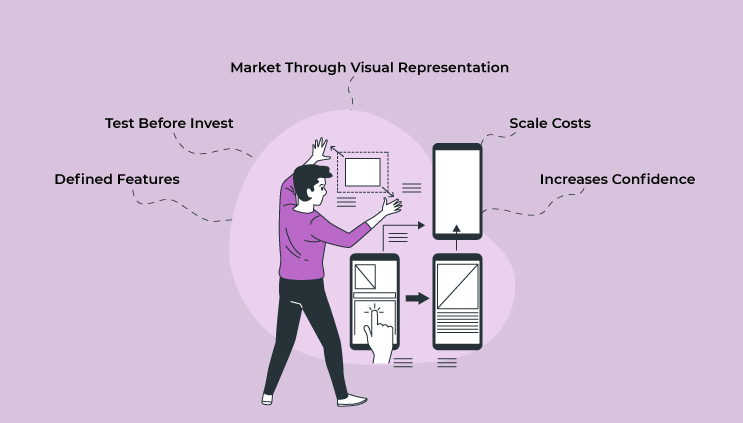 Prototypes are an invaluable tool that allows entrepreneurs to make mistakes during their startups. With prototyping, you can make mistakes, but it does not harm the cost level. There are several advantages of creating a prototype for your startup that we will mention to you down below:
1. Defined Features
At an affordable price, a reliable prototyping software gives you clarity of your product's features and functionalities. You can expand your ideas even with low-fidelity or hand-drawn prototypes. The prototyping software enables you to build structured and detailed characteristics of your product into the prototype without difficulty.
2. Test Before Invest
Before you invest your ideas and resources in developing a wide variety of tools for manual design processing, prototypes ensure that you create ideas without hesitation and test them thoroughly. It helps you commit to your customers for a longer period and enables you to get honest feedback from them before you try new ideas. Prototyping tool eliminates the need for manual intervention in creating prototypes.
3. Market Through Visual Representation
Using prototypes, investors get a better picture of what you are trying to create. Prototypes offer a glimpse of the working process, benefiting you to win your investor's attention. It provides a firsthand experience of your services or products through visual representation. Developing theoretical ideas and putting them into visual representation eases your work and helps you improve the user experience from their feedback.
4. Scale Costs
Every business owner seeks a way to keep costs at bay and use limited resources. Prototypes are the way to go, as it ensures to keep your costs within the budget and saves a good amount of time and effort. As there is no manual intervention, your organization gains great ROI from creating prototypes for design processes. Prototyping software helps organize tasks and lets you allocate your time to areas that require more attention.
5. Increases Confidence
Business owners gain great confidence from a startup when they invest limited resources in the right prototyping software. MockFrame is one of the popularly used wireframe tool that helps you succeed in the market by pushing you forward to put your ideas and build prototypes with the ability to deliver the audience's demands. It bridges the information and technological gap by helping you create a cross-functional team to focus on each detail.
How Does Prototyping Software Help With Project Success?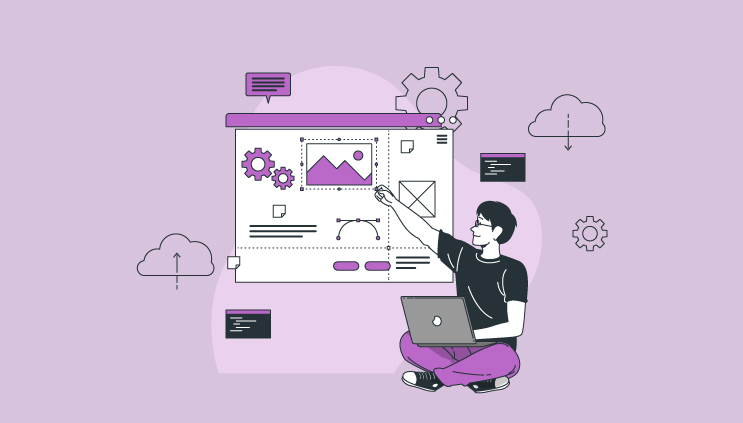 Prototyping software helps with your project's success because prototyping is a must-have attribute for every UI mockup genetator in an organization. Prototypes ensure that you get a clear picture right at the beginning of the project. This eliminates any wastage of money, time, or extra effort in trivial tasks. A prototyping software helps you get a grip of your project in order to enhance the user experience and improve business efficiency.
Prototyping software simulates your contributions to achieve your end goal for the project without you feeling disappointed. A prototyping software is a must for your project's success as it helps you mold your ideas, communicate with stakeholders and investors, develop new approaches at any time, and bridge the information gap between the designers and software engineers. MockFrame is one of the best prototyping software that allows you to design and prototype your website and mobile app. You can develop high-fidelity prototypes for your application without any knowledge of coding or designing. It caters to three important elements such as wireframes, mockups, and prototypes.
Wireframes are the final draft of your product or service that does not comprise many details. However, a mockup arranges your ideas with more details. Mockups are built of images on sides, icon forms, colors, wording, fonts, and a common theme. In conclusion, prototypes are built of interactive elements to form a visual hierarchy and information architecture. With this feature, it becomes easier to gain real-time insights into the users' likes and dislikes in order to optimize the user experience.
Must-Have Features In Prototyping Software:
UI/UX prototyping
Designing space for UI/UX
Drag-and-drop features
Project management to manage tasks
Real-time updates of the process
Space for collaboration
Data security
Summing It Up
Prototyping creates empathy in your customers and builds your confidence in the market as you are ensured of providing the right products or services as promised. A good prototyping software ensures that the customers are well-satisfied with not only the well-put visual representation on the outside but with user-friendly functionalities on the inside.
If you are a driven entrepreneur looking for a prototyping software for your project, MockFrame is for you. Using this mockup tool, you save time, energy, and manual efforts. All you have to do is visualize ideas and create prototypes using their advanced drag-and-drop features to enhance the user interface and experience. MockFrame, by 500apps, offers you pre-built templates and reusable UI components that sync across all the wireframes and mitigates the need to reform the designs. For further queries about the advanced features offered by MockFrame, visit the 500apps website now!
What Makes the Best Wireframe Tool?
#1
Create unlimited mockups and prototypes for your projects
#2
Build mockups using drag-and-drop builder
#3
Choose from the wide range of pre-built templates
#4
Share mocks and collaborate across teams in real-time with notes and activity logs
#5
Design, run user tests and share mockups across teams
#6
Get a control over mock versions
#7
Share designs with your team through mock links
#8
Design mocks faster using components such as containers, charts, images and buttons
#9
Unbelievable pricing - the lowest you will ever find
#10
Everything your business needs - 50 apps, 24/5 support and 99.95% uptime
Join the SaaS Revolution
All-in-One Suite of 50 apps

Unbelievable pricing - ₹999/user

24/5 Chat, Phone and Email Support