How Wireframe Creator Empowers Digital Product Creativity?
A wireframe is a deliverable that helps you communicate your ideas for web or mobile apps to your clients, stakeholders, and developers.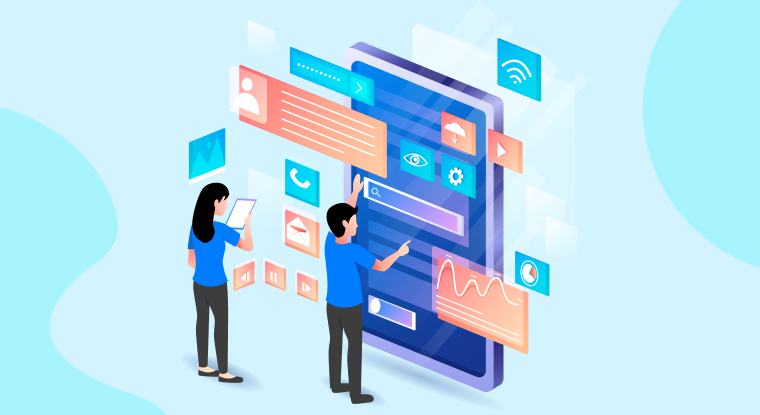 A wireframe design creator is a wireframe tool that allows you to create wireframes for your website or app. A wireframe is a visual representation of the user interface of a website or application, including its features and content. Wireframes are often used during the planning phase of a project to help designers and developers understand how the final product will work before any code has been written.
A wireframe is a deliverable that helps you communicate your ideas for web or mobile apps to your clients, stakeholders, and developers. It's also called a low-fidelity mockup because it isn't designed in detail.
Drawing detailed wireframes takes time and effort. If you want your clients to test the functionality of your app, it's better to create higher fidelity mockups first, and MockFrame helps you achieve just that!
How is a Wireframe Creator Useful for Product Designers?
It is a great tool for product designers to communicate the design of a product. The wireframe can be used to present the flow of information and also to make sure that you can design an intuitive app or website.
Here are some of the ways wireframe creators can prove to be useful to product designers
Create quick prototypes

Communicate your ideas clearly

Collaborate with team members

Make sure that your designs are user-friendly

Build your own library of templates and share them with other team members or clients.
6 Ways Wireframe Creator can Help You Design Your Digital Product Creatively
Creating a digital product can be a long and tedious process, but with the help of MockFrame, you can make the process much easier. This tool allows you to create wireframes and mockups for your projects before coding them so that you can better visualize the final product before it's finished.
MockFrame is a wireframe creator that allows you to create simple mockups and wireframes for your web or mobile app. It has a simple drag-and-drop interface that allows you to easily create mockups, wireframes, and prototypes.
Here are six ways MockFrame can become an indispensable tool that helps you design your digital product creatively.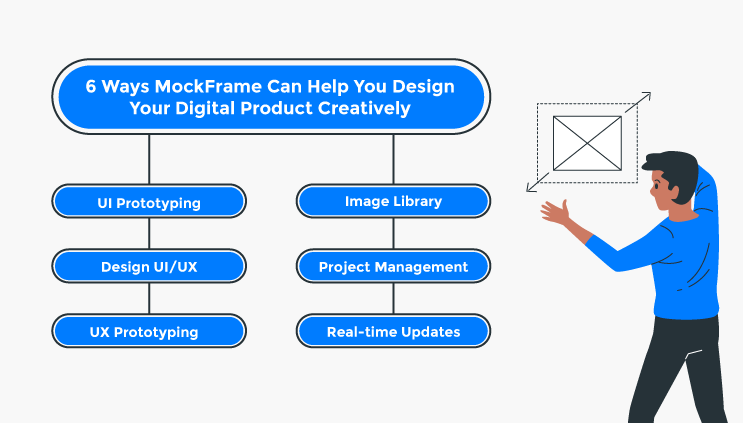 With MockFrame, you can create amazing designs in no time. It allows you to create prototypes of the user interface of the entire website or app and share them with your clients. You can also use this tool as a collaboration platform with your team members.
MockFrame offers a wide range of features that help you create professional mockups for UI prototyping. These include:
Design on the Go with Quick Prototypes
This feature allows you to create wireframes quickly with just a few clicks. You can also share your wireframes with others and get feedback from them instantly.
This feature lets you take advantage of readymade templates to create your wireframes quickly. There are various templates available in different categories, such as web design, mobile app design, desktop application design, etc.
Dynamic widgets allow you to add interactive elements such as tabs, accordion menus, toggle switches, etc., in your wireframes to look more realistic than static ones.
UX prototyping is an essential part of the design process. It allows you to test your interface designs, get valuable feedback from users and make changes before launching your product.
The best way to create a prototype is to use a tool like MockFrame. MockFrame allows you to create interactive prototypes with simple drag-and-drop actions. You can add animations, hotspots, dynamic content, and interactions between UI elements with just a few clicks. Here is how MockFrame helps you in UX prototyping:
The tool contains a wide range of building blocks and icons that allow you to create various types of wireframes quickly and easily.
The web-based editor is very easy to use and allows you to create high-quality prototypes without any coding knowledge or technical skills.
You can preview your prototype before publishing it online or emailing clients or colleagues for feedback. This can give them an idea of how your website will look when completed with all its functionalities.
MockFrame is a great tool for designing user interfaces and user experiences. You can use it to create a mock-up of your website or app and test it with your users. The mockup tool help you test different layouts, designs, and interactions to get the right balance between form and function.
It offers a wide range of shapes and icons for your wireframes. You can choose from hundreds of UI elements like buttons, menus, forms, images, and more. Additionally, you can add text boxes to your wireframe easily using the Text tool.
MockFrame is an all-in-one wireframe creator that helps you in designing UI/UX by providing the following features:
Sketch designs and manage wireframes

Design spaces

Centralized product assets

Embed design services

Approve designs with ease

Integrate your own custom CSS for each device size
Ready to design creative wireframes for your digital product with MockFrame? Sign Up 14 Day Trial
The wireframe designer provides an in-built image library for you to use. You can add images from your local computer or the web and place them anywhere on your wireframe.
The library includes common UI elements such as buttons, text boxes, icons, and other objects needed to build a good-looking wireframe. You can also download additional libraries from the market or create your own.
Moreover, you can use these images to create your own wireframe templates or grab one from the library and modify it according to your needs.
MockFrame is a versatile tool suitable for all types of projects, from small business websites to complex enterprise applications. It supports multiple roles, including UX experts, visual designers, front-end developers, and back-end developers.
You can collaborate with your team members by sharing the project wireframes on your account or invite them as guest users to view your projects and make changes accordingly. You can also share different versions of a project wireframe with different people, and they can see only what they need to see based on their role in the project cycle.
One of the main reasons for using MockFrame is that it helps you get real-time updates on your prototype development. This means that when someone wants to make changes to their project, they can easily do so without any hassle.
The best part about using this wireframe app is that it saves both time and money because once you make changes in your project, all these changes are reflected instantly on your screen without any delay.
What does MockFrame do as a Wireframe Creator?
MockFrame is packed with features that make it easy to create high-quality prototypes and get feedback on your ideas before you start coding.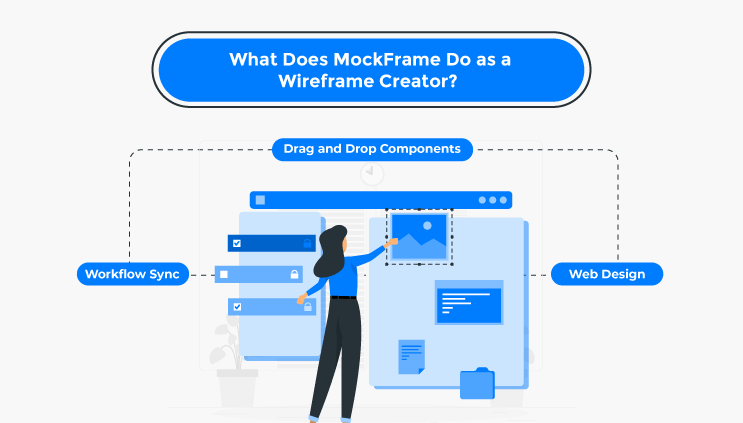 MockFrame is built to allow for drag and drop functionality. This makes it very easy for you to create highly interactive and complex wireframes.
MockFrame allows you to design websites with a complete drag-and-drop interface. You can now use this platform to create responsive web designs in no time at all.
MockFrame allows users to sync their workflows across multiple devices, making it possible for you to work on your project from anywhere at any time.
Summing it Up
MockFrame is a powerful wireframe software to optimize your designing workflow, by creating wireframes in no time. MockFrame can be a huge time-saver for any designer, and that's the fact. It eliminates repeating elements and makes your life easier by allowing you to create mockups visually rather than requiring you to write extensive code.
What Makes the Best Wireframe Tool?
#1
Create unlimited mockups and prototypes for your projects
#2
Build mockups using drag-and-drop builder
#3
Choose from the wide range of pre-built templates
#4
Share mocks and collaborate across teams in real-time with notes and activity logs
#5
Design, run user tests and share mockups across teams
#6
Get a control over mock versions
#7
Share designs with your team through mock links
#8
Design mocks faster using components such as containers, charts, images and buttons
#9
Unbelievable pricing - the lowest you will ever find
#10
Everything your business needs - 50 apps, 24/5 support and 99.95% uptime
Join the SaaS Revolution
All-in-One Suite of 50 apps

Unbelievable pricing - ₹999/user

24/5 Chat, Phone and Email Support