Compare the Top Wireframe Tools for Creating Product Designs
Looking to create visually appealing mockups for websites and mobile apps with the top wireframe tools that come with an easy-to-use interface? Read more.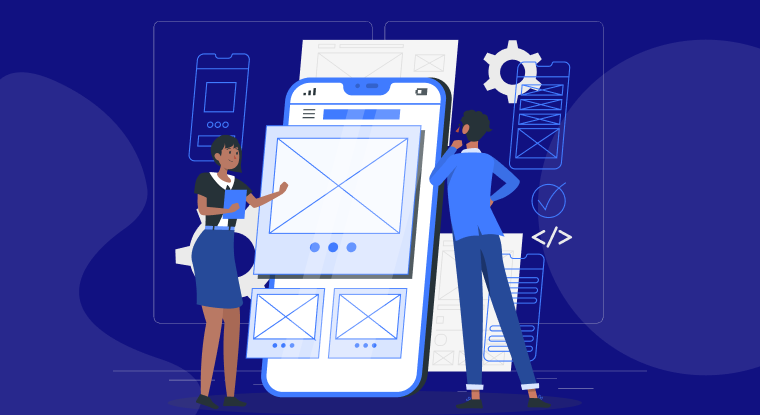 Wireframing is an integral aspect of any designer's daily job. Most designers will attest that crucial design decisions are usually made by drawing big ideas. You might be reading this post because you're interested in finding the best apps for wireframing. Luckily, we've tested some of the best wireframing apps, and this critique outlines our verdict on these apps.
While finding the best wireframing solutions can be tough, knowing specific distinguishing features can make a huge difference. You need not worry because we're here to help you find the right tool for your needs.
Before looking at the list of the best wireframe tools that we managed to test, let's understand what wireframe tools are.
Put simply, wireframe tools or programs help designers to mock up a blueprint of a specific design. Then, with the help of the tools that we will list for you, designers are better placed to get an overview of the final design. So, wireframes are quite helpful since they allow designers to work on a website's interface – like space allocation, functionalities, prioritization of content, and behaviors.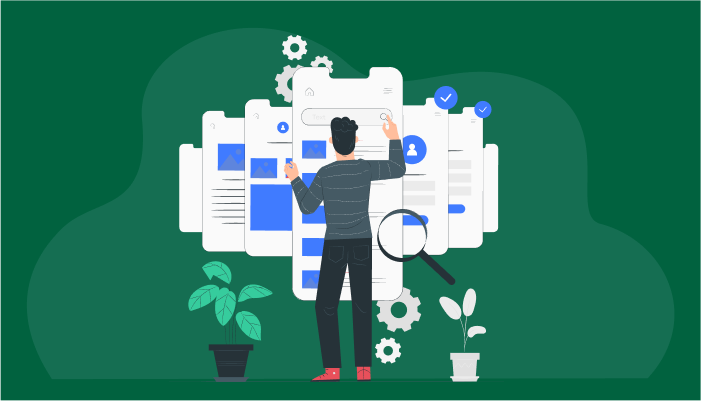 List of 6 Top Wireframe Tools in 2022
1. MockFrame
MockFrame currently stands as one of the top wireframe tools online. With this software, you will create visually appealing wireframes, mockups, etc., thanks to its powerful features. The best part is that the tool comes with an easy-to-use interface. This means that you will spend less time learning to use it.
We've talked about finding a wireframe tool that allows for collaboration. Well, MockFrame delivers here since the tool will enable you to create and engage with your teams from a centralized system. This makes it easy to share ideas that would make the whole UI/UX design process successful.
Ready to design your product with MockFrame Wireframing App? Sign Up 14 Day Trial
MockFrame can also be used to create prototypes and wireframes for mobile applications. With the easy-to-use interface at your disposal, you'll find this wireframe software quite useful. What's more, if you are thinking of using some stock photos, look no further; MockFrame also has you covered here.
2. Figma
Figma is another great tool that will bring your team together to create outstanding designs. This software is also ranked among the best due to its cloud-based platform. You may find it interesting with this tool to develop three designs for free before paying for any plan. The advantage gained here is that you can test out the tool before paying for other plans with unlimited features.
Figma has an intuitive interface that is also relatively easy to use. One issue with this tool is that it doesn't have a built-in UI component. But it gives you the option of uploading your own. Moreover, Figma keeps things organized since you get to handle everything on one panel. Moving from one artboard, page, or layer is straightforward. You can be certain that you won't get overwhelmed with the software's dashboard.
3. Justinmind
Justinmind is an ideal wireframe tool for designers working on either Windows or Mac platforms. In addition, this is a great tool for less techy designers. Compared to other software alternatives, Justinmind is less complicated.
However, it would be best if you didn't assume that it lacks functionality since the software is for the less techy. Contrary to what you might be thinking, Justinmind has everything you need to create wireframes. You can use the software to design prototypes that can later be tested. The software also comes with a suite of built-in UI components. Its amazing widgets for SAP, iOS, and Android platforms will also get your attention.
After completing your design, you can quickly export the prototype as HTML, a feature that also makes this software worth the try.
4. Lucidchart
Just as the name suggests, Lucidchart is a perfect wireframe creator that comes with many visualization features. Like other tools discussed herein, Lucidchart is packed with collaboration tools. In addition, its interface is easy-to-use, thanks to its drag-and-drop functionality.
Designers who are new to wireframing can take advantage of the diverse templates this software offers. These templates can be used for desktop and mobile applications. Generally, they are used to hasten the design process.
Furthermore, Lucidchart allows you to present your designs using its presentation mode, a feature that works well with Google Slides. If this might interest you, then the software is worth trying.
5. MockFlow
Another best wireframing tool on this list is MockFlow. The software is compatible with Windows and Mac platforms. Users argue that this software works like a digital whiteboard.
Generally, MockFlow comes with tons of other vital components for varying user interfaces like iPad, iPhone, Apple Watch, Android phone, and Android watch. Designers can make the best out of the software's wireframe templates. Therefore, this also makes it an ideal option for newbies in the world of design.
In terms of collaboration, MockFlow doesn't disappoint. There are real-time editing options, and your team can also comment on this tool.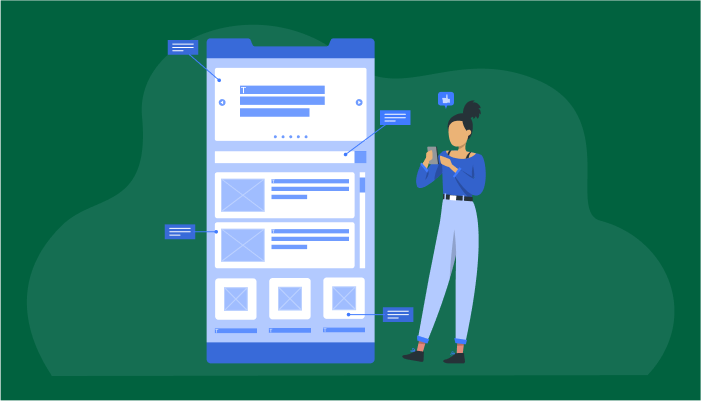 6. Moqups
Moqups also has a spot on this list due to its collaborative features. It's a cloud-based solution that makes it easy for your teams to collaborate. In addition, the software comes with an intuitive interface, allowing users to learn how to use it quickly.
Moreover, the tool is packed with templates, icon sets, stencils, and fonts, all of which are fully customizable. You'll also fancy the fact that the software reduces the need to switch between single-use apps. Its goal is to create a unified workflow environment that helps achieve efficiency.
Nonetheless, the main downside of this software is that it doesn't offer any free plans. So, you may not test the tool before using it.
Top Features to Consider
Certain functionalities could benefit a designer, and these are some of the things you should be looking for in any wireframing software online.
Scalable Mockup Fidelity
The best wireframe tools should make it easier for you to scale between basic low-fidelity and high-fidelity mockups.
Collaborative Working
Moreover, you want a tool that allows you to share your ideas virtually with the rest of the team. Now that we live in a post-pandemic environment, it's essential that you consider the collaborative features a wireframing tool comes with.
Built-in UI Kit
It's also necessary that you settle for a wireframing tool that comes with a built-in component library. If this is not available, it should be somewhat easy for you to upload your own.
Export Options
After completing your mockup, the wireframe app should allow you to export some sections as HTML. Alternatively, you should be able to access CSS code to ensure you implement your mockups faster.
Summing it Up
All in all, you now have an idea of what wireframe tool is. Apart from that, you know exactly what you should be looking for in great software. The designing process has never been this easier. All you need is to find the right software that meets your needs. We've outlined for you the best options to try in the market. In addition, you'll find it easier to create and share your wireframe design with other teams when using the tools discussed in this post.
What Makes the Best Wireframe Tool?
#1
Create unlimited mockups and prototypes for your projects
#2
Build mockups using drag-and-drop builder
#3
Choose from the wide range of pre-built templates
#4
Share mocks and collaborate across teams in real-time with notes and activity logs
#5
Design, run user tests and share mockups across teams
#6
Get a control over mock versions
#7
Share designs with your team through mock links
#8
Design mocks faster using components such as containers, charts, images and buttons
#9
Unbelievable pricing - the lowest you will ever find
#10
Everything your business needs - 50 apps, 24/5 support and 99.95% uptime
Join the SaaS Revolution
All-in-One Suite of 50 apps

Unbelievable pricing - ₹999/user

24/5 Chat, Phone and Email Support