Best Wireframe Tools to Use in 2022
Wireframing is an important aspect of almost every UX or UI designer's everyday job. This post will list for you the top seven wireframe tools you should consider using in 2022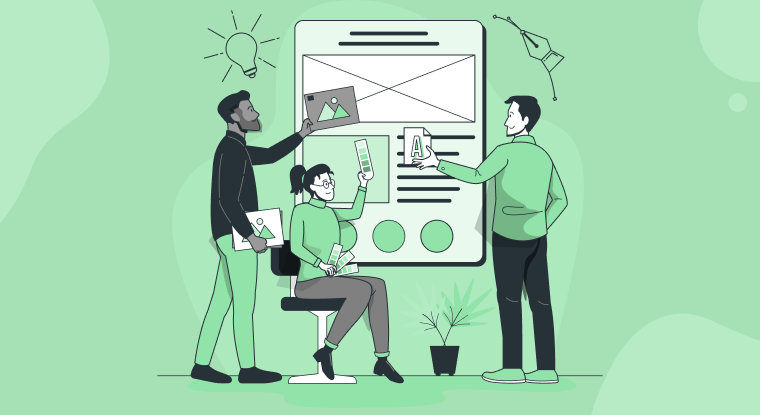 Wireframing is an important aspect of almost every UI or UX designer's everyday job. If you are new to this concept, you may be wondering what wireframing"" means. A wireframe refers to your website's/application's blueprint or any other program for that matter. The internet is full of different types of wireframes that can be integrated with just about any platform. Nevertheless, this doesn't mean that finding the right wireframe that suits you is easy.
We understand the challenge you might go through. It's for this specific reason that we've researched for you. This post will list for you the top seven wireframe software you should consider using in 2022. Whether you are running on a tight budget or after a tool with unique features, we've got you covered.
The Top Wireframe Tools to Use in 2022
Before we look at the top wireframe tools to choose from, it's important that we introduce you to the world of UX design. We often strive to create responsive sites that work efficiently across all devices when designing websites. The perks of a responsive design have forced us to think closely about how we map out our website's design. For instance, we need to mull over how pages will fit perfectly into the devices they are being viewed on. The best approach to starting any design is by going through the wireframing process before anything else. Even when customers don't require any wireframes, it's still an important step that shouldn't be skipped.
Put simply a wireframe refers to the skeleton of the website. Wireframing is done with basic lines and shapes with few styles and colors during the first phase. The goal here is to figure out content placement and the page's overall layout. Then, functionality and navigation issues are solved with the help of the right wireframing process.
Ready to create wireframes for your digital product with MockFrame? Sign Up 14 Day Trial
Another reason why wireframing is essential is that it provides you with the opportunity to understand your customer better. The more you work with your clients, the better you identify certain patterns and behaviors. Such valuable insights can ensure you serve them better with what they need.
Moreover, wireframing warrants that you collect relevant feedback that helps you identify flaws early. If you want an efficient website or app, you need to start with wireframing with a wireframe tool. However, there are instances where you will be pressured to jump right into your designs because of issues such as budget constraints. You should remember that it might even cost you more to revise what you are designing in such situations. Now that you know the basic details about the tool. Let's look at the best tools in the market that are worth your attention.
1. MockFrame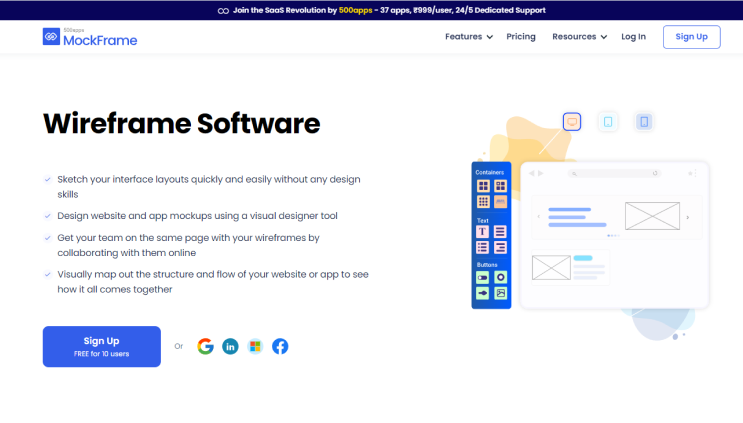 If creating a visually stunning wireframe is your goal, this is the right software. MockFrame is a product of 500Apps. With this tool, you can create fully-functional mockups, diagrams, and wireframes with tons of features to exploit. In addition, the software offers you a simple-to-use interface, so you don't have to struggle navigating from one end to the other. Of course, you might be wondering about its price. Guess what? With as little as $14.99, you can take advantage of the great features this wireframe tool offers.
2. Adobe XD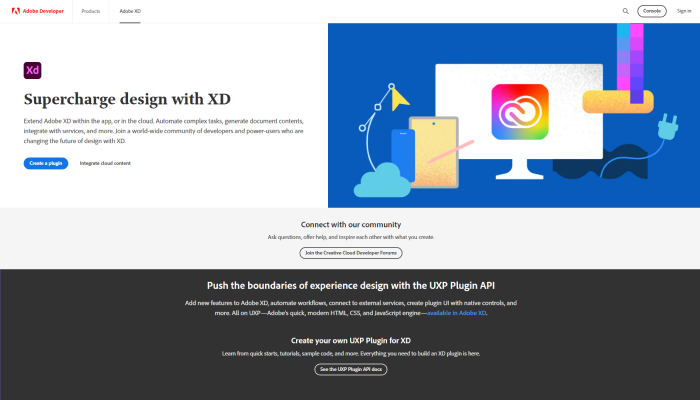 There is also a good reason why you will find plenty of good reviews about Adobe XD. This prototyping software is perfect for wireframing, collaboration, and prototyping. If you will be working remotely, this is software to consider. However, despite the perks of this tool, you may want to avoid it because its full version requires a subscription.
3. UXPin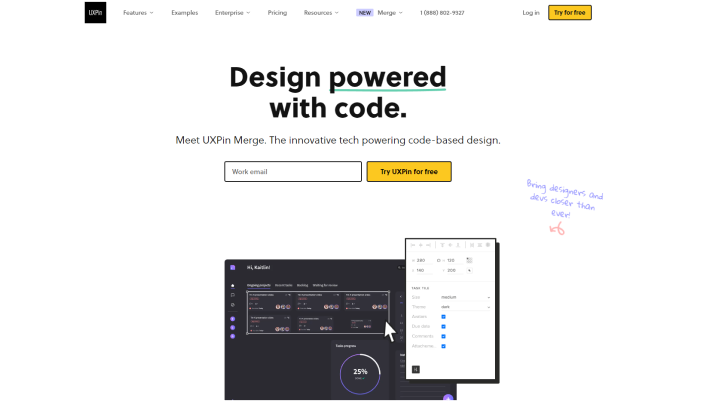 We often consider the interface when finding reliable software from hundreds of options. We want an intuitive interface, which is what UXPin offers. It has a good library of UI elements you can easily drag and drop. What's more, it offers other components for Android, iOS, Foundation, and Bootstrap. Furthermore, with UXPin's Merge feature, you can develop realistic prototypes. The only thing that might discourage you from using this tool is that it offers no free version.
4. Axure RP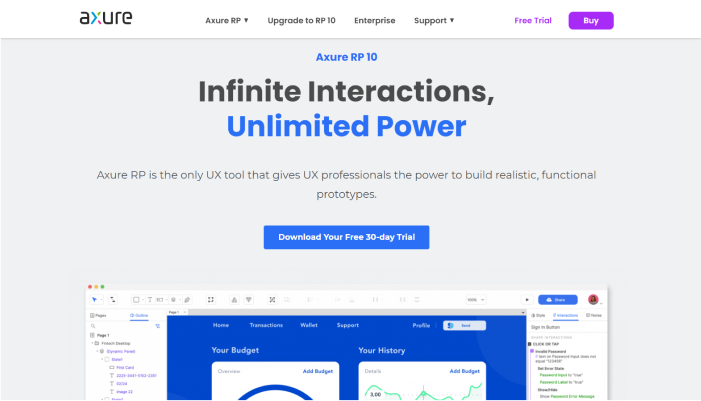 Besides the extra functionality you get when using Axure RP, you can also build high-fidelity and low-fidelity wireframes. As a result, this tool is an ideal choice for skilled UX experts looking to deliver their designs to developers.
5. Miro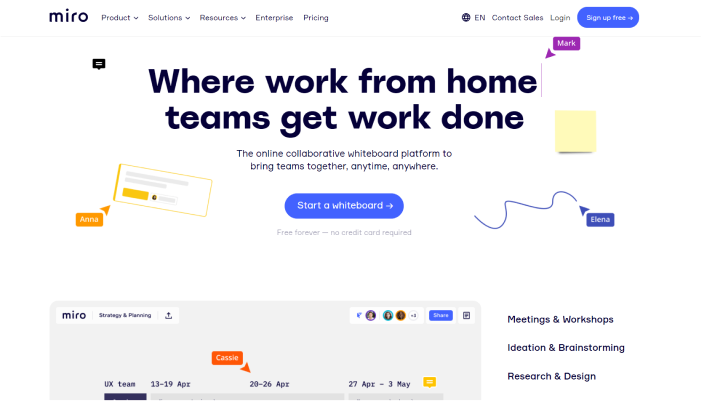 Miro is a helpful software, especially for interactive presentations, design thinking workshops, ideation sessions, and the likes. This wireframe creator stands among the best due to its versatility. If you are searching for a collaborative tool with extra features, you should try this software.
6. MockPlus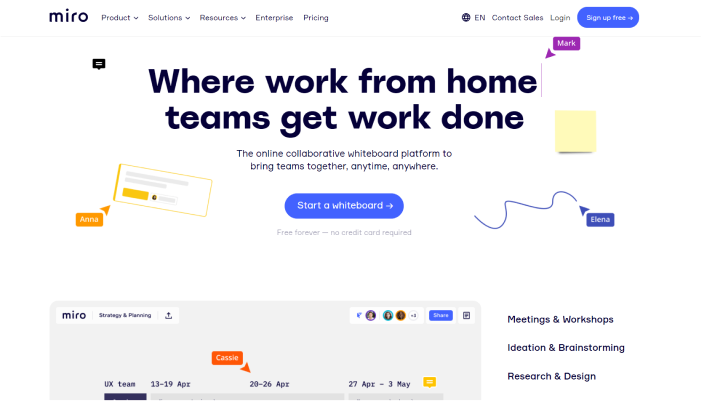 MockPlus software doesn't disappoint when it comes to wireframing or prototyping. Designers can use its unique features to create highly interactive apps or websites. The good thing is that you can also test the designs created across mobile devices and PCs right from the early stages of the design process.
7. Wireframe.cc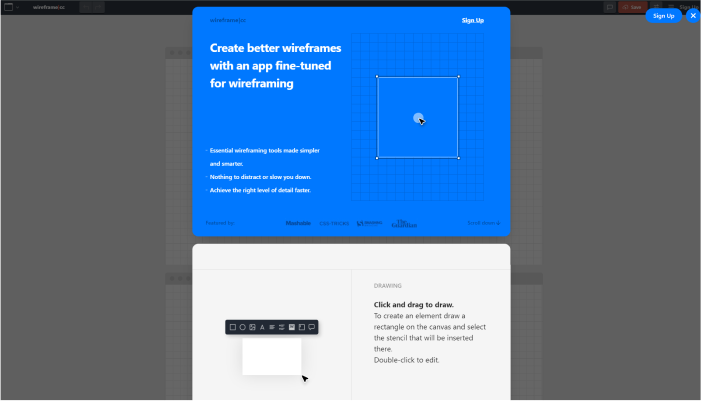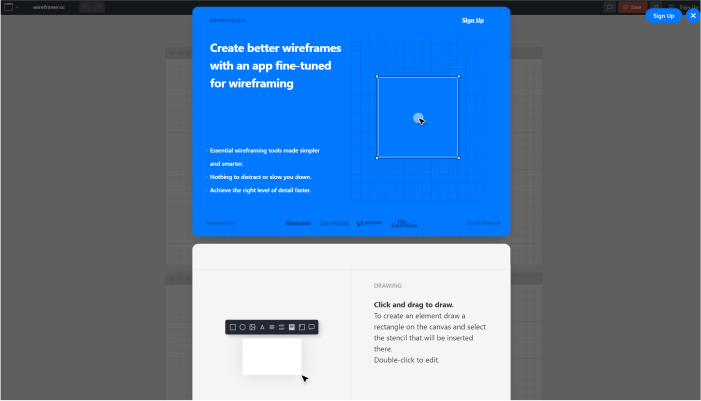 Perhaps you want minimalistic wireframing software for both websites and mobile apps. Wireframe.cc is an easy tool to use. If you want to create simple wireframe design, this is the software you should evaluate.
Finding the best wireframe app might seem like a difficult task. However, when you know what to look for, it makes it easier to narrow down to a few tools. Features to consider when comparing wireframing options include:
Simple to use interface
Easy collaboration
Predefined templates
Easy sharing
Supports integration
Brainstorming
Web and mobile app prototypes
Consider these features every time you are searching for a reliable wireframe software to use.
Conclusion
Generally, the best wireframe software is one that fits your business needs. The options listed in this post are just a few of the many tools available online. You can choose a tool based on the features you think will serve your business needs better. It would help if you always remembered that the price of the software shouldn't prevent you from investing in a tool that will ensure you achieve your goals.
What Makes the Best Wireframe Tool?
#1
Create unlimited mockups and prototypes for your projects
#2
Build mockups using drag-and-drop builder
#3
Choose from the wide range of pre-built templates
#4
Share mocks and collaborate across teams in real-time with notes and activity logs
#5
Design, run user tests and share mockups across teams
#6
Get a control over mock versions
#7
Share designs with your team through mock links
#8
Design mocks faster using components such as containers, charts, images and buttons
#9
Unbelievable pricing - the lowest you will ever find
#10
Everything your business needs - 50 apps, 24/5 support and 99.95% uptime
Join the SaaS Revolution
All-in-One Suite of 50 apps

Unbelievable pricing - ₹999/user

24/5 Chat, Phone and Email Support