Guide to Understand Interactive Mobile App Prototyping
Mobile app prototyping entails creating a model version of the final product. Designers can utilise mobile prototypes to understand how to create concepts and imagine how people will engage with one another.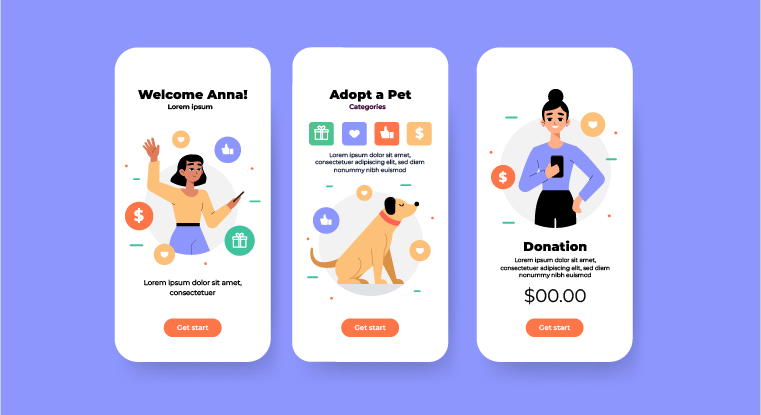 Mobile app prototyping involves the creation of a model version of an actual app product. Developing an app is quite an expensive and time-taking procedure. But with the wide range of mobile phones and their screen sizes, mobie app prototyping has become a crucial part of an entire design and engineering process. Even then, it is still easier and quicker to get a prototype redesigned than re-engineer a final product.
However, an app mockup or prototyping stage is crucial for the app design phase for mobile applications. Thus, if you are a developer desiring to create highly interactive mobile app prototypes, this guide will assist you by explaining good wireframe tool.
What is Mobile App Prototyping?
With the availability of numerous mobile devices in the smartphone market, the effective functioning of a product on your screen becomes a must, including tablets and smartphones. Mobile prototypes allow designers to know how to design concepts & envision how users will interact with one another. Thus, that simply says that a mobile app demonstrates the functionality and aesthetics of a final product.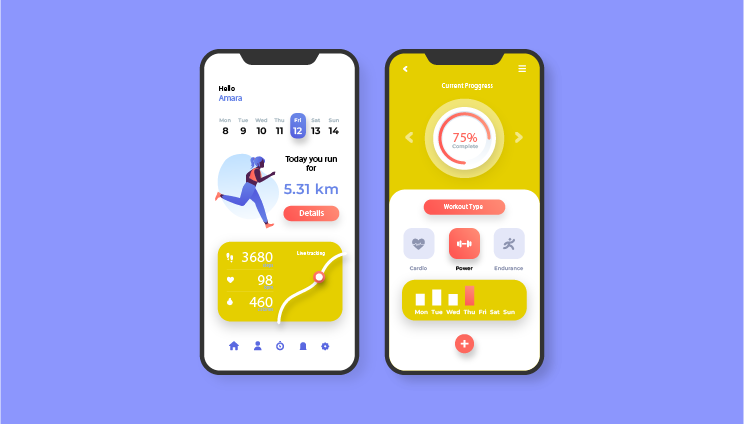 Why Create Prototypes for Mobile Apps?
One of the reasons for creating designs with mobile app prototyping software is to test and validate ideas. This is a stage where the engineering department experiment with different ideas, does some out-of-the-box thinking and imaginative designs. This is usually a fun, exciting part of mobile app prototyping.
Another one is for usability studies. This allows teams and designers to carry out tests on the user flows, interactions, screen layouts, the level of accessibility, and the experience of users. This approach enables a designer to build a product that will meet the user's needs directly.
How to Create Highly Interactive Mobile App Prototypes?
1. Sketch Your Idea on Paper
Sketch is the low-fidelity wireframe, and the main goal for paper sketching, or let us say paper prototype, is to present an idea visually with a wireframe software. Here, there are no details or colors, or art. It is always simple, as it is all about having a rough visualization of your idea on paper.
Paper sketching or prototyping benefits include the ease of sketching or prototyping anywhere and anytime. You are not restricted to a place; you can get ideas at the most unexpected place, so you take out your notepad and a pen and quickly sketch your idea.
Another benefit is that there is no experience needed to do this. All that is required is to understand the product you want to build. And finally, there is low or no cost attached to paper sketching. You can do this yourself just by spending some of your time visualizing your idea.
2. Create Digital Prototype
When your sketch is ready, then you create an interactive digital prototype. This prototype will be a digital blueprint of your app. While doing this, note that you do not have to go into details. This is not about getting a sophisticated design; rather, getting a clear app architecture and possible interactions.
The benefits of creating a digital prototype include the following; a digital prototype is a sharable app prototype. Unlike paper sketches that can only be shown to someone directly, you can share a digital prototype via email, link, or even social media, with anyone.
Another advantage of creating a digital prototype is gathering relevant feedback easily. That is, digital prototype makes it easier to access potential users, potential industry influencers and collect relevant and sincere feedback. Having this kind of access may prevent you from making critical mistakes.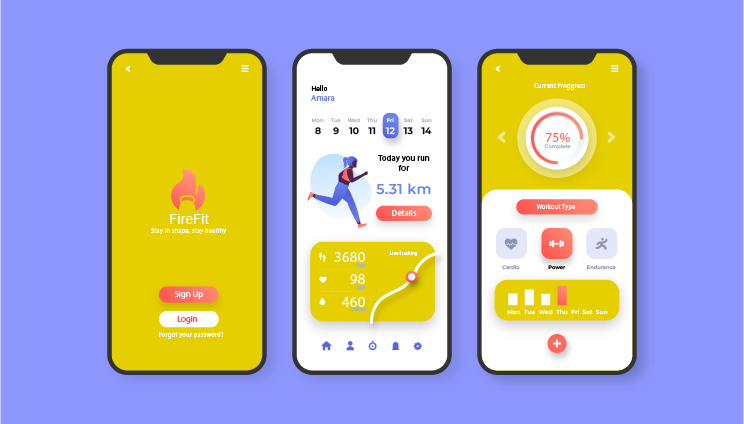 3. Share Your Digital Prototype
As said earlier, the digital prototype is a great tool to gather relevant feedback. Since it can be shared with people anywhere, it is a great tool for discussions and collaboration. However, you can also get some exciting features depending on the software you choose. For example, you could use the likes of InVision, which is a free professional mobile app prototyping tool that offers a good and rich library of UI elements that can be used as a tool to build a layout for a mobile app. Other tools you can use include; Principle, Figma, and Marvel.
Ready to Create Highly Interactive Prototypes for Mobile Apps with MockFrame? Sign Up 14 Day Trial
So, sharing is the best option for you when your digital prototype is ready. The following are whom to share with:
You can share with friends. Ask them for their opinion, as different perspectives might be valuable.

You can also share with potential users. This is because no other person can understand the product better than those meant to use it. Thus, you have to contact these people to get their feedback on the product.

You will also have to share with your potential investors. They need to see something convincing, like an interactive web app prototype. Although this may not open you to millions of dollars at the spur of the moment but may get seed capital that will help develop your product.

Finally, share it with your designers and developers. Since you already have a functional product, you can now take it to a professional designer to design UI/UX looks friendly and attractive. Sharing with developers is also important as they act as the future holder of your product. They can help determine an accurate estimation of your prototype's development time and costs.
What Makes the Best Wireframe Tool?
#1
Create unlimited mockups and prototypes for your projects
#2
Build mockups using drag-and-drop builder
#3
Choose from the wide range of pre-built templates
#4
Share mocks and collaborate across teams in real-time with notes and activity logs
#5
Design, run user tests and share mockups across teams
#6
Get a control over mock versions
#7
Share designs with your team through mock links
#8
Design mocks faster using components such as containers, charts, images and buttons
#9
Unbelievable pricing - the lowest you will ever find
#10
Everything your business needs - 50 apps, 24/5 support and 99.95% uptime
Join the SaaS Revolution
All-in-One Suite of 50 apps

Unbelievable pricing - ₹999/user

24/5 Chat, Phone and Email Support