Best Wireframe Tool for Large Businesses in 2022
Whether you think about a UI/UX concept or designing the digital product for your business, what you require is a wireframing tool.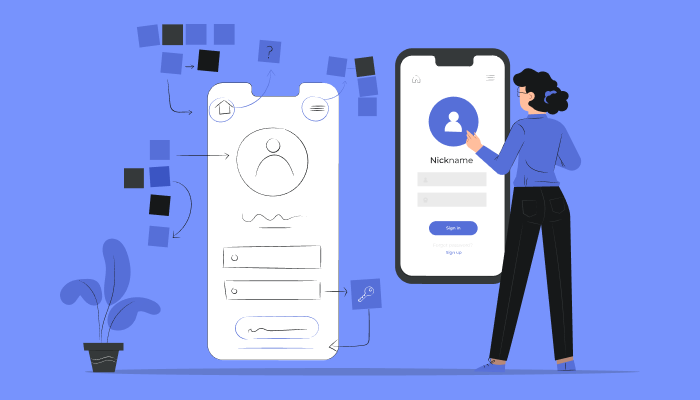 Whether you are visualizing a UI/UX idea or designing the entire product for a large business, what you need is a wireframe tool. With the best wireframing tool, creating that perfect design for an app or a website from the start is intuitive without any complexity.
The 500apps MockFrame software is designed with ease of use. As such, it allows you to create a quick outline or produce something close to a functioning prototype. In this post, you will get to learn more about what makes 500apps MockFrame the best wireframing tool.
Introducing MockFrame, the Best Wireframe Tool for Designing
This is the best wireframing tool because it offers you all the essential features you need. So, whether you want to create designs for large businesses or startups, the 500apps MockFrame provides you with all you need. Below we expound on some of the reasons that make the 500apps MockFrame software the best wireframing tool.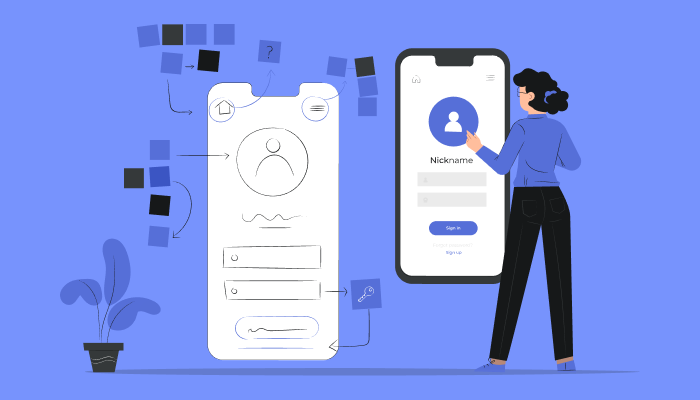 Top Features of MockFrame
1. Cloud-based
One of the reasons this is the best wireframing tool because of its cloud-based nature. Because it is cloud-based, you do not need to download any special software. As such, you have access to this tool irrespective of where you are or the device you are using. Also, when you are using the 500apps MockFrame wireframe designer, you will never have to bother yourself with compatibility issues.
Whether you are using a PC or a smartphone, with the 500apps MockFrame you will always have access to create any prototype you want. And despite the 500apps MockFrame wireframe being a web-based tool you can still leverage advanced editing tools provided you have access to the internet.
2. Drag and Drop Functionality
The drag and drop functionality of the 500apps MockFrame gives you the luxury to create any prototype without any hassle. And since the 500apps MockFrame tool has an extensive image library at your disposal, you can easily pick any image of your choice and drop it where needed. Moreover, using the 500apps MockFrame software is super convenient since it does not require you to have any coding skills.
With this wireframing tool, you have to imagine what you want to create and then drag and drop elements to form wherever you want.
3. Real-time Updates
Unlike other wireframe tools, you can do so in real-time when creating prototypes with the 500apps MockFrame tool. The 500apps MockFrame software not only enable you to edit your prototypes in real-time, but it amplifies it. Because the 500apps MockFrame wireframe is a web-based tool, this means that you can access and edit your files and prototypes synchronously from PCs, tablets, or mobile devices.
In other words, when you add an element to the prototype you are creating, it updates immediately. This feature helps you maximize productivity and efficiency. So, even if you have multiple team members working on a prototype simultaneously, any changes made to the prototype will be updated instantaneously.
4. Built-in UX/UI Component Library
Normally, creating a prototype can be time-consuming because of the dedication it requires. But when using the best wireframe software like the 500apps MockFrame, you can scale up designs faster because of its extensive component library. The predesigned components and templates at the 500apps MockFrame wireframe library let you create a prototype without worrying about any lack of design skills.
And the best part about the 500apps MockFrame built-in UX/UI components library is that its stock UX/UI elements sync seamlessly with your projects. And since the components are reusable, you can update your designs, reformat and iterate without any hassle.
5. Exclusive Palette
It is enriched with a limited edition palette, the color lookup table (CLUT). The color lookup table includes certain colors you can quickly reference when creating a prototype. With this range of colors at your disposal and 500apps MockFrame being an ultimate design management tool, you can create high-end prototypes with matchless color combinations to avoid unnecessary stuffing.
From lighting to shadows to contrast, saturation, and even sharpness, the 500apps MockFrame got you covered. In addition, its exclusive palette feature lets you set the right mood and feel of a prototype. This color grading feature has the potential to elevate a good prototype to great or a great prototype to outstanding.
6. Collaborate with Team (Collaborate, Comment, Sync Workflow)
With this tool, you can effortlessly collaborate with your team members to create prototypes quickly and easily. Each team member can comment, share, discuss and give feedback while creating the prototype. Comments and feedback can be given at any UI/UX prototype area. The best part is that you can even choose to have quick presentations with your entire team members or face-to-face conversation in real-time.
And because 500apps MockFrame is a cloud-based wireframe app, comments and feedback sync in real-time. Hence, everybody stays updated, connected, and consistent with all the wireframe projects. This means that workflow will be increased because of the improved communication and real-time update on prototype development.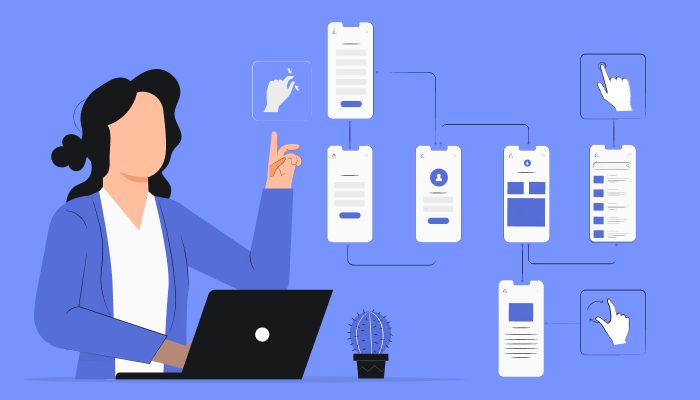 7. Various Levels of Mockup Fidelity
A design fidelity is all about the amount of functionality and details you include in your prototype. Using this software gives you the ability to create prototypes with different levels of fidelity. So, whether you want to go with a low or sketching, medium or wireframe, and high or prototype fidelity, 500apps MockFrame got you covered.
Note that building a great wireframe or prototype requires an effective design process. So, irrespective of the level of fidelity you would like to include in your design, from fonts to images, color, or layout aesthetics, ensure it has all the right elements to convey the look and feel of your products.
Conclusion
To sum things up, this wireframe creator is for the obvious reasons stated in this article. In addition, it is easy to use to create quick prototypes. And you and your team members can collaborate using the 500apps MockFrame for free. So, whether you are looking for a tool that gives you access anytime and anywhere or one that integrates with industry-leading business apps, 500apps MockFrame remains the best choice.
What Makes the Best Wireframe Tool?
#1
Create unlimited mockups and prototypes for your projects
#2
Build mockups using drag-and-drop builder
#3
Choose from the wide range of pre-built templates
#4
Share mocks and collaborate across teams in real-time with notes and activity logs
#5
Design, run user tests and share mockups across teams
#6
Get a control over mock versions
#7
Share designs with your team through mock links
#8
Design mocks faster using components such as containers, charts, images and buttons
#9
Unbelievable pricing - the lowest you will ever find
#10
Everything your business needs - 50 apps, 24/5 support and 99.95% uptime
Join the SaaS Revolution
All-in-One Suite of 50 apps

Unbelievable pricing - ₹999/user

24/5 Chat, Phone and Email Support