7 Ways to Incorporate Wireframes Effectively
A wireframe is a blueprint for a website or application. It is a quick and effective way to plan out a website and make it easier to build.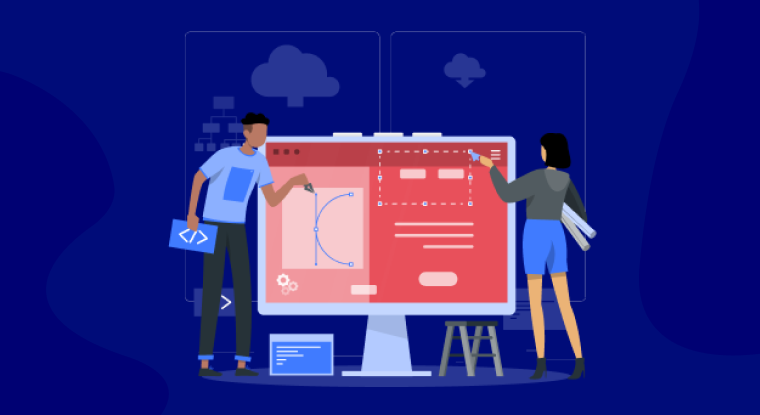 Some aspects deserve more of your focus and attention than others when it comes to web and app design. After all, it's your job as a business owner to ensure that your processes are as optimized and efficient as possible to make the most out of every opportunity.
Creating useful apps for smartphones or desktop computers is all about learning how the user interface (UI) can affect every part of the process. It's called the wireframe of app design, and it's something that product designers have to consider right away.
Why are Wireframes Widely Used by Product Designers?
The point of creating wireframes using a wireframe designer is to visualize what the app will be like when you finally release it to the masses. So it's a good way of figuring out how things will work without necessarily getting too deep into the process — which means you won't have to worry about wasting time.
You can look at wireframes as a form of blueprint you can use to achieve your goals in product development. Using apps effectively is all about ensuring you have a good idea of what the end result is going to be. Otherwise, you could end up developing features that will only end up getting scrapped because you didn't plan ahead.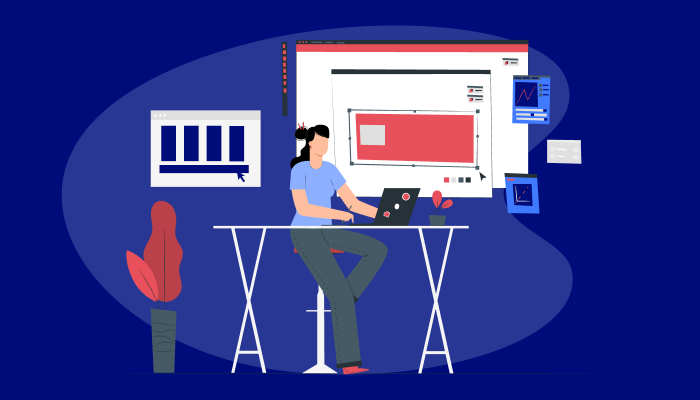 Guide to Help You Easily Incorporate Wireframes
Look no further than this guide if you want to set proper wireframes that can help you with app design. We can help ensure that you incorporate wireframes without worrying about making mistakes. Trial and error might be a part of business management, but we can help you avoid the potential headaches by offering the most straightforward route possible.
1. Wireframes are All about Keeping things Simple
One of the first things to consider when creating an effective workflow through wireframe app is not meant to be perfect. While it might be tempting to work on things as much as possible and try to polish the idea, the point of wireframes is to communicate your ideas and act as a foundation.
Learning how to incorporate wireframes is the same as learning how to validate the idea with other people — whether your clients or your staff. It gives people a chance to see your ideas without being distracted by anything else. Keep in mind that wireframing gives you an opportunity to provide you with ideas unfettered by the details. You can leave polishing and everything else for when your team fully understands your goals.
2. A Willingness to Make Changes
While wireframing is about providing the core of your ideas with a blueprint, it's crucial that you not get too attached to what you have in mind. While you might think the idea is excellent, wireframing is also about brainstorming various ideas. When you're developing an app with a team, it's crucial to let everyone speak their mind about the current design and how it might be improved further.
3. User Interaction is Everything
When it comes to presenting your web app to online users, it's all about the interaction instead of working on individual features or screens. Look at the big picture, and consider how your demographic is going to see your app as a whole instead of looking into each and every screen as separate ideas. Wireframing is mixing all those ideas together into a proper flow, which is why it's crucial to speak with your team and brainstorm as much as possible while handling the wireframing process.
Ready to create wireframes for your product with MockFrame? Sign Up 14 Day Trial
Keeping everyone on the same page during the wireframing process makes it much easier to figure out how to improve the user experience (UX). Everything else is just a bonus compared to how your demographic is going to use and enjoy your apps.
4. Finding the Right Program for Wireframing
Naturally, you would want to make use of the very best software platform to deal with wireframing. Getting an excellent program allows you to focus on presenting your ideas as you won't have to worry about tinkering around too much. Going for proper business software is a best-practice method no matter the industry, as it eases the burden and optimizes the experience for everyone.
If you're looking for wireframe tool that can get the job done as easily as possible, we've got you covered. There's no need to look around for software and potentially make the wrong decision, as MockFrame has everything you need.
The point of wireframe tool is to make things easy while still having every crucial feature you would want out of such a platform. MockFrame is flexible, intuitive, and capable of wireframe layouts without any issue. The best part is it's pretty affordable, giving you and your staff the chance to brainstorm as much as you want without having to worry about paying a premium for top-quality software.
5. A Clear Objective Streamlines the Wireframing Process
Now that you've gotten the basics down, it's time to consider the other foundation of your project — the overall objective. If you aren't certain about the primary objective of your app, you've already failed before you've begun. Such is why planning and preparation are a top priority no matter the situation. If you want to work on a clear objective before wireframing, you can start by sketching up your ideas. After all, brainstorming doesn't have to start during the wireframe project. You can think up great ideas with your staff while sketching up ideas on paper.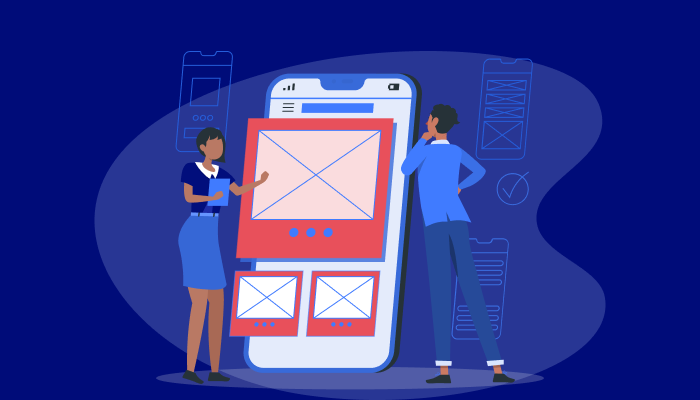 6. Be Realistic With Expectations
There's no denying that app development can be a challenging process for even the most experienced team. However, you can take a reasonable schedule and balloon it a few times over, and a typical project might still take longer to make. It's the reason why a clear objective is so important, as it allows you to set your expectations to a reasonable level. App development isn't meant to be easy, though you and your team can certainly streamline quite a few processes by setting realistic expectations.
7. Remain as Consistent as Possible
Last but certainly not least, you'll want to be as consistent as possible if you intend to deliver proper results with wireframing. While the great part about wireframes — especially with software provided by MockFrame — is the ease of creating wireframe layouts, it's crucial not to get too carried away. You'll want to be as consistent as you can with the design, as a proper theme can help act as a roadmap for everything else. It might feel like a large part of this list is about prior planning, but that's what makes a proper web app. The more you plan, the easier everything else becomes.
Conclusion
When you're trying to develop an app to capture the attention of your target audience, the wireframing process is one of the best ways to reinforce your ideas. All you need is a great piece of wireframe software to help with developing the blueprints for your app. As stated above, MockFrame is one of the best platforms around. If you need more information, you'll find it at MockFrame. Of course, everything else will be up to you and your team, but you'll have every opportunity to experience success.
What Makes the Best Wireframe Tool?
#1
Create unlimited mockups and prototypes for your projects
#2
Build mockups using drag-and-drop builder
#3
Choose from the wide range of pre-built templates
#4
Share mocks and collaborate across teams in real-time with notes and activity logs
#5
Design, run user tests and share mockups across teams
#6
Get a control over mock versions
#7
Share designs with your team through mock links
#8
Design mocks faster using components such as containers, charts, images and buttons
#9
Unbelievable pricing - the lowest you will ever find
#10
Everything your business needs - 50 apps, 24/5 support and 99.95% uptime
Join the SaaS Revolution
All-in-One Suite of 50 apps

Unbelievable pricing - ₹999/user

24/5 Chat, Phone and Email Support