How to Choose the Right Prototyping Tool for Product Design?
Prototyping and prototyping tools help define and establish the main direction of the design during the development process.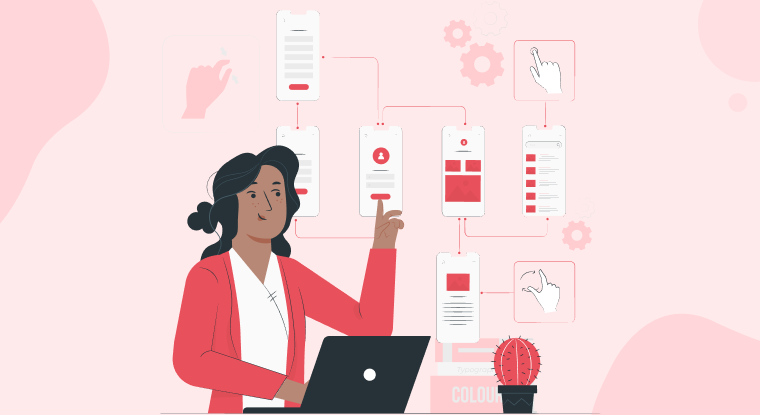 The proper arrangement of interface components improves usability and makes it more appealing to users. You must be clear about what you expect from the interface and which elements should be featured on each page. For that purpose, a prototype, a black and white layout depicting an interface's style, is built during the design stage. Prototyping and prototyping tool help define and establish the main direction of the design during the development process.
A prototype is a mockup of the interface you wish to build. You can demonstrate all the features you intend to add to your interface, be it an app or a website. In addition, you can validate your concept and the overall UX approach. The function of a prototype might change based on your demands and the stage of the project.
Prototypes are created using a variety of tools, ranging from sketch-type design tools to screen design tools to fully integrated design-to-code solutions. Furthermore, some have collaborative elements to aid stakeholders, and others include ideation tools to help flesh out the initial wireframe.
Questions to Ask Before Choosing the Right Prototyping Tool
There are a few questions you can ask yourself when looking for the right prototyping tool.
1. Is a UX Prototyping Tool Even Necessary?
The first thing to consider is if you need to employ a wireframe software to produce a prototype. Creating a small paper prototype early in the design process is frequently faster than a prototyping tool. Therefore, paper prototyping is an excellent technique to quickly test a low-fidelity design, such as a sketch design. On the other hand, designers may quickly develop high-fidelity, highly interactive prototypes that simulate interactions and transitions using a prototyping tool, without requiring any code. You can choose one of the two methods depending on your requirements.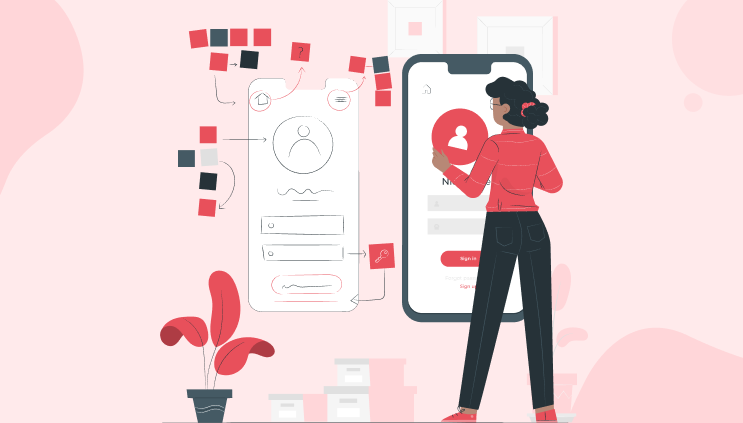 2. Is the Tool Compatible with My Preferred Workflow and Team?
If you work alone, you may not want any software at all. Similarly, a dry-erase whiteboard may suffice if you have only one or two colleagues. If you are creating a basic website and everyone on your team is an HTML+JS whiz, you should utilize a heavy coding tool.
Prototyping software should also assist you through the process easier, especially if you're expected to iterate under tight timelines. For example, if you are creating in Photoshop, Illustrator, or Sketch, it would be ideal if your prototype program could use the files generated by these applications directly, rather than forcing you to export assets individually and then rebuild everything from scratch to construct the interactions.
Using the right platform can help you streamline your work and help you put out new and innovative ideas frequently.
3. Is the Tool Actively Being Worked on?
New tools constantly emerge and then go away after a few years. Therefore, it is important to check if the software is constantly updated. An easy approach is to check the company behind the tool. You can visit their blog, Twitter, or any other platform confirming that the product is still being updated, supported, and developed.
4. What Level of Interaction do You Require?
You can include the different interactions your consumer may have on your interface. Some interactions, such as hyperlinks and slide-ins, are supported by mockup prototypers, but you may require a UI editor if you want an interactive prototype.
Ready to Create Your Product prototypes with MockFrame? Sign Up 14 Day Trial
5. Will You be Working on the Prototype in Collaboration with Users?
Design is a collaborative process. You may undoubtedly receive feedback from internal stakeholders and clients for a project and can frequently collaborate on designs with others. As a result, it is essential to assess the collaborative features offered by a product. Many programs allow users to provide feedback, often in the form of annotations and comments. This can be a lifesaver as it makes gathering and correlating feedback much easier.
6. How Much Time and Effort are You Willing to Put in to Learn a New Tool?
More complex UX prototyping tool with a plethora of really strong capabilities may take more time and effort to learn and master. Therefore, you should consider how much time and effort you and your team are willing to put into a tool.
7. How Much are You Willing to Pay?
You will have to pay quite a lot for high-fidelity prototypes as they are a computer-based interactive depiction of the product that is as near to the final design as possible in terms of features and functionality. The high-fidelity prototypes encompass not just the product's user interface (UI) in terms of graphics and aesthetics, but also the user experience (UX) elements of interactions, user flow, and behavior.
On average, a powerful tool can cost between $300 and $500 a year. On the other hand, a basic account for web apps should cost between $15 and $25 each month.
Fundamental Reasons Why You should Use a Prototype
The designer and customer can better portray the ultimate product with a prototype in hand.
A site sketch is essential if the customer does not entirely grasp what he wants from the site and what duties each page may contain. A prototype helps the consumer picture how the site may look in the end.
You may simplify the design development process by prototyping vital interface elements.
You can discover unneeded parts during the prototype stage and remove them.
Careful preparation during the prototype stage allows for the avoidance of alterations in the completed layout.
Furthermore, this technique considerably decreases the designer's workload in designing the project, saving the customer money.
MockFrame, the Best Prototyping Tool for UI/UX Designers
MockFrame by 500apps is presently one of the best solutions available for prototyping. Thanks to its extensive capabilities, this program can help you build aesthetically appealing wireframes, mockups, and so on. MockFrame also has a simple user interface. Thus, you may spend less time learning how to use it.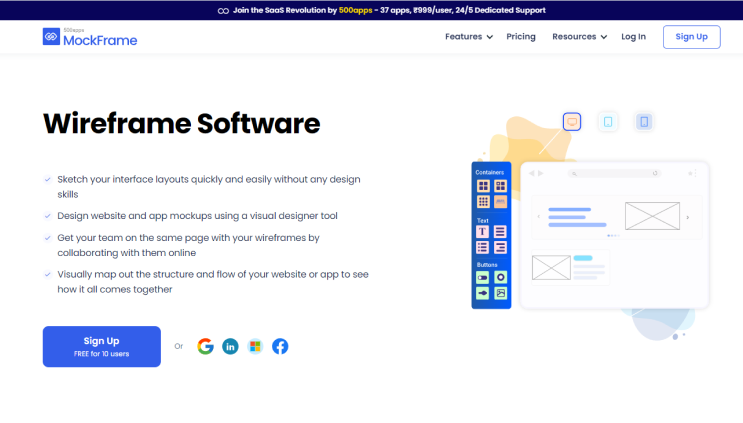 MockFrame may also be used for mobile app prototyping and wireframing. Furthermore, if you're thinking about employing stock photographs, MockFrame has you covered there as well. Lastly, the software allows you to develop and engage with your teams from a centralized system. This makes it simple to communicate ideas to help the entire UI/UX design process succeed.
Summing it Up
You may undoubtedly be daunted by the sheer number of design and prototype tools available today. As we've seen, the sort of tool you will use is determined by your prototype's goals, the type of team you're working with, and your budget. MockFrame can be the perfect tool for you regardless of what you require. It can help you visually design the structure and flow of your website or app to understand how everything fits together. This, in turn, allows you to attract more customers and improve your brand image.
What Makes the Best Wireframe Tool?
#1
Create unlimited mockups and prototypes for your projects
#2
Build mockups using drag-and-drop builder
#3
Choose from the wide range of pre-built templates
#4
Share mocks and collaborate across teams in real-time with notes and activity logs
#5
Design, run user tests and share mockups across teams
#6
Get a control over mock versions
#7
Share designs with your team through mock links
#8
Design mocks faster using components such as containers, charts, images and buttons
#9
Unbelievable pricing - the lowest you will ever find
#10
Everything your business needs - 50 apps, 24/5 support and 99.95% uptime
Join the SaaS Revolution
All-in-One Suite of 50 apps

Unbelievable pricing - ₹999/user

24/5 Chat, Phone and Email Support