How to Choose the Best Wireframe App for Designing?
Choosing the right wireframe app can be determined by various criteria, including remote access, the size of the team, and usability.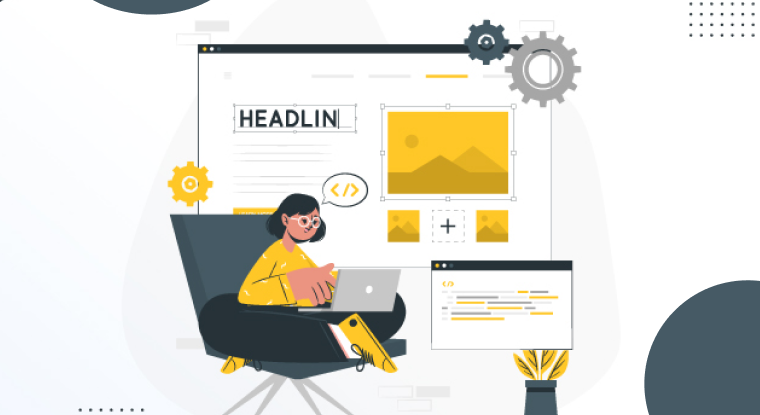 What is a Wireframe App?
A surprising number of significant design decisions have been decided by scribbling a revolutionary idea on whatever canvas is available. Many short sketches on a napkin have turned into a foundation for something much grander, allowing them to be tweaked and iterated until they became a remarkable design symbol.
The best wireframe tools can help you do a great job with the design of your website or app right away. Tools created exclusively for this purpose can either create a quick and simple sketch of a concept or build something closer to a completely functional prototype. These tools also make the website planning and design process easier right from scratch. However, not all wireframe tools are appropriate for all kinds of businesses.
Practical wireframe tools are easy to use and allow you to quickly and easily rearrange pieces for approval before moving on to the next, more sophisticated prototype design stage. Choosing the right wireframing app can be determined by various criteria, including remote access, the size of the team, and usability.
Wireframe apps are visual and graphical mockup design software that shows how your app, website, or landing page should be structured. These apps can help you create a solid basis for the design process that allows all team members to contribute.
Wireframe apps ensure that the design process runs smoothly with fewer irregularities. They offer a basic and intuitive user interface that can be utilized without any coding experience. Here, designers can quickly move placeholders for photos, headers, and information around, as well as drag and drop them to create a first draft that can be refined later. These apps allow you to collaborate and share your site design in real-time with peers.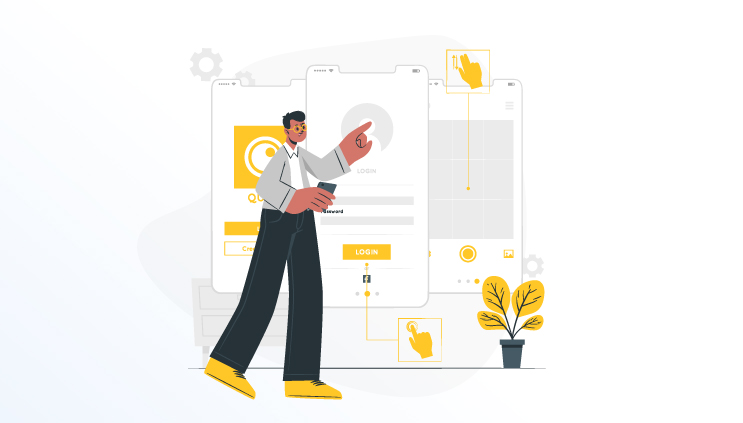 Why is it Important in Designing?
While you can generate wireframes with paper and a pencil or other software such as Powerpoint or any sketching apps, a specialized wireframe designer is usually the best solution.
1. Allows for Easier Team Collaboration
Many dedicated wireframing apps have capabilities that enable your team to collaborate on the same project simultaneously. This eliminates the need to email files back and forth, resulting in a more efficient process.
2. Help Reproduce the Actual Project/Website
One of the best features is that linking between pages is supported via a specialized wireframing tool, just like in the real app or website. This allows you to test out buttons and links to see how they will function in the finished project.
3. Detailed Wireframes can be Created
It is important to know that sketching software isn't a specialized wireframing application. Therefore, it doesn't include everything you'll need to make a complete wireframe. A good wireframing tool should have design element libraries, built-in interactivity, and other features that can help you quickly build outstanding wireframes.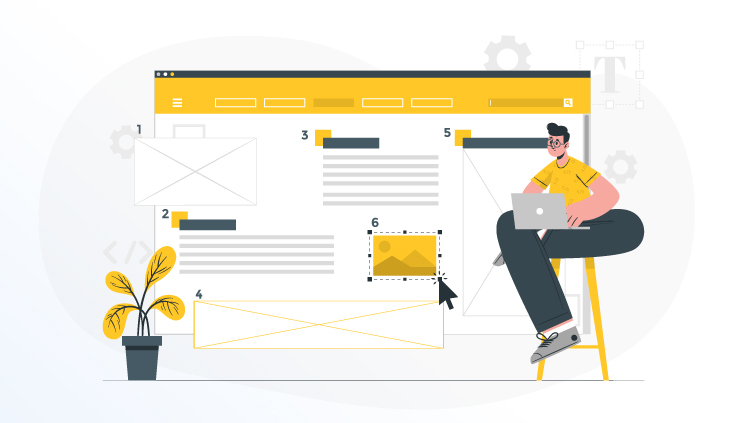 Steps for Choosing the Right Wireframe App
Choosing the best wireframe app might be difficult with so many options available. When looking for a wireframing tool, there are some important things to consider:
1. Ease of Use
Choosing a wireframing tool that is simple to use pays off in the long run. The ones with an intuitive interface and set of tools are most likely easier to master than those that are entirely new in every way. You can save time and money since your team members won't have to spend hours or even days learning how to utilize the new technology.
2. Accessibility to a Variety of Devices
Your digital design teams may have diverse working styles. Many people prefer to work on desktops and laptops, but others prefer tablets. Choose a tool that runs on a variety of devices, including a mobile handset, can be beneficial in the long run
3. An In-built or Uploadable UI Kit
Ideally, you'll want to choose a wireframe application with either an in-built UI component library or the option to upload your own.
4. Prototype Quality that Scales
Good wireframe software allows you to scale from a very basic grey-scale low-fidelity mockup to a more visually detailed high-fidelity mockup.
5. Working Collaboratively
We all live in a post-pandemic society, which means that the ability to share work online and allow others to make modifications or provide input is becoming an increasingly important feature in any wireframing tool. It's essential to have a tool that allows your teammates to share and publish their own versions of your design screens so that everyone is on the same page while they work on the project. You will also need your wireframe app to collect client feedback on the designs so that you can use it to enhance your work and then offer a new, improved version.
6. Levels of Fidelity
Fidelity captures the look and feel of the website or an application with multiple levels of details and functionalities in different stages of the design process. Thus, a good wireframe app should support various levels of fidelity. When you just want to test a simple idea, you can use low-fidelity wireframes where the tool should allow navigation from one screen to another.
When you focus on layout, information, and interaction design, you can choose a medium-fidelity wireframe where the tool should be capable of more precise design. When visual design, animation, and micro-interactions are the most important things, then choose a high-fidelity wireframe where the tool should be capable of adding motion and transitions.
Ready to design your website or app with MockFrame Wireframe App? Sign Up 14 Day Trial
Summing it Up
You could be overwhelmed by the sheer number of design and wireframing tools available today. Perhaps you are starting to anticipate the arrival of the ""one tool to rule them all"" - an app that allows us to develop a wide range of designs and wireframes.
MockFrame by 500apps is a great wireframe tool that enables you to create fully functional, aesthetically appealing wireframes, mockups, and diagrams with advanced features and an easy-to-use interface. This tool is perfect for creating and testing designs, organizing wireframes, and syncing all the designs in the cloud. Try MockFrame for free and discover this on your own.
What Makes the Best Wireframe Tool?
#1
Create unlimited mockups and prototypes for your projects
#2
Build mockups using drag-and-drop builder
#3
Choose from the wide range of pre-built templates
#4
Share mocks and collaborate across teams in real-time with notes and activity logs
#5
Design, run user tests and share mockups across teams
#6
Get a control over mock versions
#7
Share designs with your team through mock links
#8
Design mocks faster using components such as containers, charts, images and buttons
#9
Unbelievable pricing - the lowest you will ever find
#10
Everything your business needs - 50 apps, 24/5 support and 99.95% uptime
Join the SaaS Revolution
All-in-One Suite of 50 apps

Unbelievable pricing - ₹999/user

24/5 Chat, Phone and Email Support