Wireframe Application for Low-Fidelity Design Frame Works
The level of detail and functionality included in a prototype is referred to as design fidelity. Interactivity, visuals, content and commands, and other aspects of fidelity can vary. When you're ready to start prototyping, you'll need to decide how closely you want it to match the end result, which will also determine how much time and energy you'll need to invest. Low-fidelity prototypes, for example, are straightforward and low-tech ideas. You only need a pen and paper to get started. The goal is to turn your ideas into testable artifacts that can be used to collect and analyze feedback early on.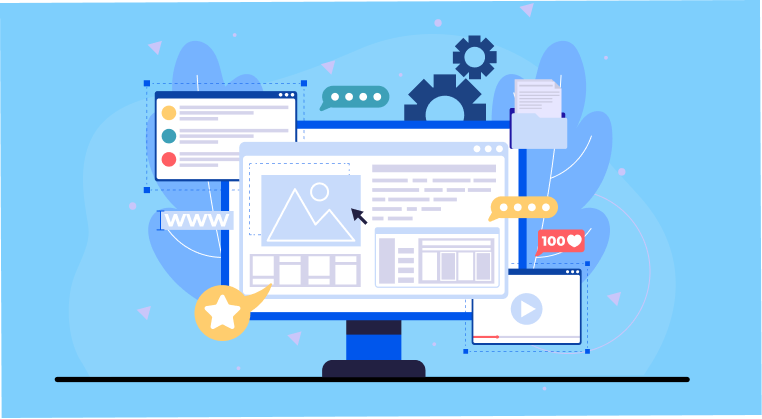 Do you spend time designing, but your clients discard it in seconds? It is frustrating but preventable with Low-fidelity wireframes. Designing a product without validation does no good. A study shows that top brands create great product designs by testing hundreds of early wireframes (like Low-fi wireframes).
Let's look at Low Fidelity wireframe and how to design your product using this wireframe in grave detail.
Low-Fidelity Wireframe Application
Building a high-functional website or a stellar application starts with a minimalistic sketch through wireframing. Wireframing is the first step of web designing that gives a rough approximation of the final product. Fidelity is the level of detail you incorporate in your wireframes.
Low-Fidelity Wireframes (Lo-fi wireframes) are the initial blueprint of your webpage/application that enables your team to determine the best solutions for users. These wireframes determine where to place interactive elements, buttons, menus, texts, or images on your webpage.
Low-fidelity wireframes are devoid of user interactions. It is the first visual representation that helps the clients decide whether to add or remove features in an interface.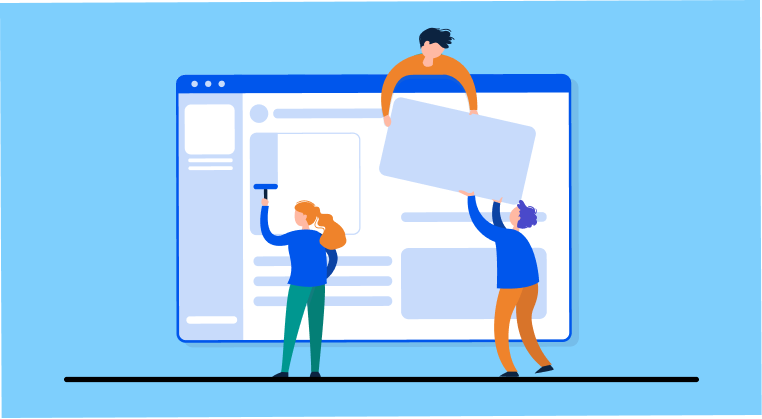 Create a Low-Fidelity Wireframe
Before creating Low-Fidelity wireframes, you should convey the below pointers while you design them.
How do you put together various elements of the structure of your site?

What content do you display on your webpage for your target audience?

Hierarchy of information- Which information goes first, middle and last on your webpage?

Functionality- How will the interface work?

The behavior of users- How will it interact with your user and behave?
Create a Low-fidelity wireframe that communicates a visual idea and explores multiple possibilities. Build your Low-Fidelity wireframes using the following steps:
The first step is to understand your project background and devise goals on what you want to solve with this design. Ask your teammates to think of what kind of outcomes will benefit your users. Also, identify your project requirements and key performance indicators. Based on your research, ask your team to record your project details, map a product narrative and outline a plan with the interactive elements and widgets you want to include in your website.
Your team can have rough ideas in mind. Ask them to put them on paper/digital notes. Let them focus on concepts that match your goals rather than perfection. You can also use a freehand drawing tool to sketch your ideas and draw connections between elements. UX design for mobile can have different UI elements compared to a web screen. Ask your team to sketch ideas separately for mobile and website wireframes.
Get your team's ideas onto the screen and analyze them to create a solution sketch that works the best. Try to brainstorm different ideas and streamline one best idea through a voting system. Tally votes, identify priorities, and select a solution that matches your goal and audience. Decide on the information architecture of each page and ensure your solution sketch confines it. Try to label each screen like the product page, landing page, sign-up page, or checkout page, and see if you need any modifications in your solution for corresponding contexts.
Check if Your Solution Sketch is Inside-out
Let's look at the following example to understand this pointer. If you are designing a wireframe for a riding app like Uber, you should start with the destination screen rather than the sign-up or login screens. Focus on destination entry, then extend towards the outer area. This way, you can build a solution sketch from the inside out and won't miss out on your product functionality.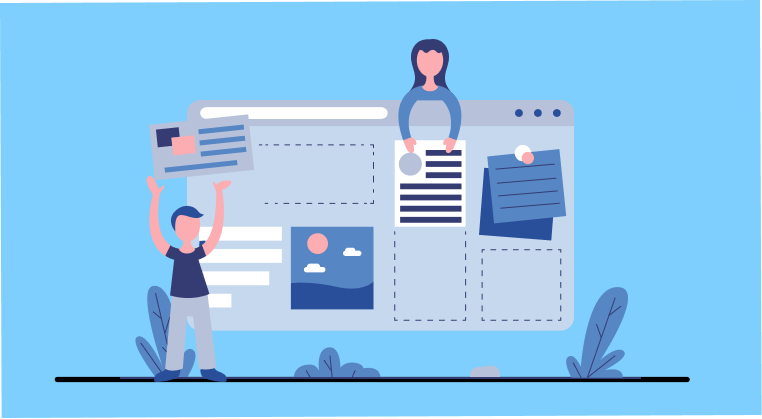 You build wireframes to communicate ideas with clarity. You can use annotations like yellow circles to clarify the intent and purpose. When someone looks at your wireframe, one should figure out the user journey from start to finish.
Discuss the wire flows as a team and ask questions. Spend time evaluating your solution sketch and if it has the right content for your target audience, throw light on the website functionality, and define the desired user behavior.
Importance of Low-Fidelity Wireframes in Product Design
Low-Fidelity Wireframes have many benefits worth incorporating into your product development workflow regularly. The following pointers give a glimpse of the importance of using these wireframes in product design:
They are easy to modify or discard when a cross-functional team mock-up variations and suggest a new approach.

A Low Fidelity Wireframe focuses on skeletal product design and user experience. Designers can check with the stakeholders early in the game and save time and effort. You can save development costs and avoid last-minute reversals.

Low-fidelity wireframes are quick to build and easy to iterate without focusing on aesthetics. A study on low-fidelity fabrication indicates that it allows designers to iterate better design in less time.

You can present this type of wireframe with ease. Your key stakeholders can understand the basic technical information of your Low fidelity framework.

They provide a solid foundation to build on. Beneficial when you work on a big project with a limited timeline to create a wireframe.

Non-designers from non-technical backgrounds can experiment with basic wireframes, reconfigure page elements, and propose a different approach.

You can spot critical issues and gaps before things get too technical and hard to change.

Low-fidelity wireframes aim at conciseness and clarity of ideas.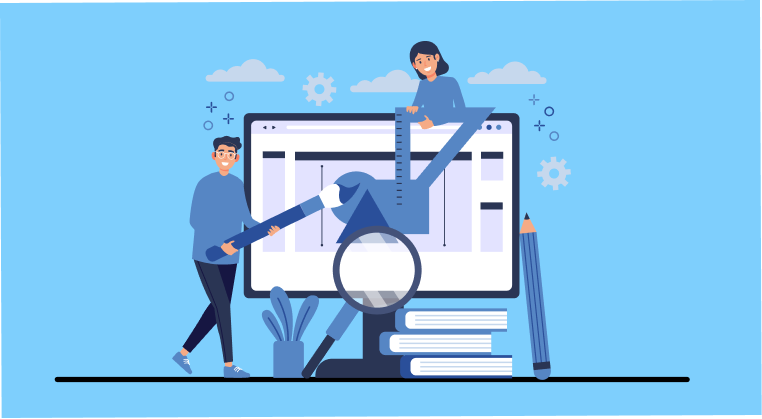 Summing It Up
When you want to convey simple ideas and get quick feedback with valuable insights, Low-Fidelity wireframes are your best option. MockFrame by 500apps is a wireframe tool that It helps you to create interface layouts and sketch them without design skills. They provide a visual designer tool to create interactive wireframes.
Below are some noteworthy features of MockFrame:
All-in-one wireframe tool that generates low and high-fidelity wireframes with pre-built libraries.

This tool has ready-to-use templates for mobile and desktop.

The collaborative wireframing feature allows the team to collaborate with remote access.

Responsive designs for all screen resolutions and sizes.

Real-time updates to check the progress of the prototype.

UI prototyping includes Dynamic widgets, readymade templates, and interactive effects.

In-built library for quick creatives.

Manages end-to-end processes using dashboards, trackers, and reports.

Easy to create, update and test prototypes with the web-based editor, dynamic content, and preview.
To learn more about the app, visit the 500apps website today!
What Makes the Best Wireframe Tool?
#1
Create unlimited mockups and prototypes for your projects
#2
Build mockups using drag-and-drop builder
#3
Choose from the wide range of pre-built templates
#4
Share mocks and collaborate across teams in real-time with notes and activity logs
#5
Design, run user tests and share mockups across teams
#6
Get a control over mock versions
#7
Share designs with your team through mock links
#8
Design mocks faster using components such as containers, charts, images and buttons
#9
Unbelievable pricing - the lowest you will ever find
#10
Everything your business needs - 50 apps, 24/5 support and 99.95% uptime
Join the SaaS Revolution
All-in-One Suite of 50 apps

Unbelievable pricing - ₹999/user

24/5 Chat, Phone and Email Support