10 Tips to Ace Project Management in 2022
Any organization can benefit greatly from a thorough awareness and knowledge of project management. Additionally, having an effective project management technique and system can help your organization achieve its targeted position.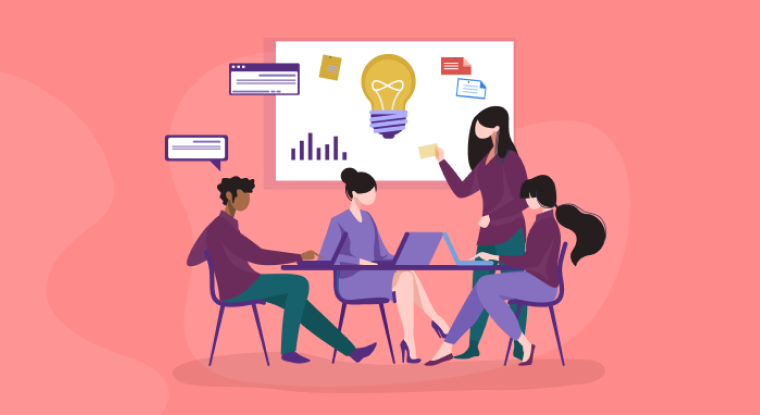 Imagine handling all your digital projects on the fly—no organization, no plans, nothing at all. Just brief the project team on the specifics you want, and they begin to work immediately. Like icing a cake, you don't need an action plan to ice one, right?
Unfortunately, many projects are multi-faceted and complex. They require careful monitoring, organizing, and planning.
With supporting processes, a structured approach, and clearly defined responsibilities and roles for project managers, they can achieve the perfect results for your projects while keeping within the constraints of the project. But, despite the glaring advantages and benefits of project management and its global recognition, this field is still underappreciated.
PMI (Project Management Institute) recently surveyed the benefits of project management. It stated that only 58 percent of firms and organizations cash in on the actual benefits of project management. This includes how the project management concept helps them efficiently take care of every issue they encounter with the project plan phase when executing a project. Similarly, only 23 percent of organizations utilize standardized project management practices.
Why is Project Management Important?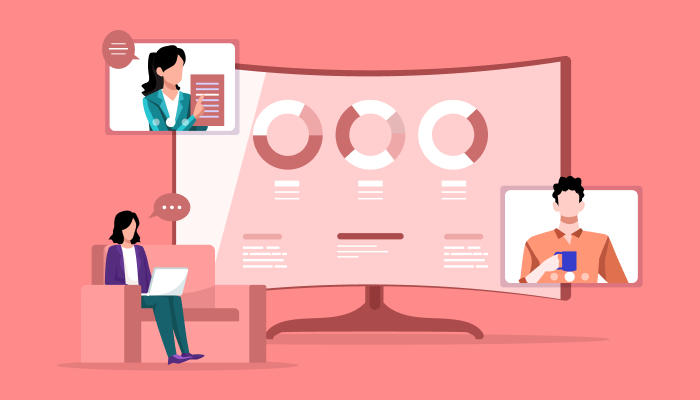 A vivid understanding and comprehensive knowledge of project management can work wonders for your company. Also, having an efficient project management practice and system will go a long way in positioning your company in your desired position. The importance of project management cannot be overstated. It places your project within its scope and specifics. Besides improving the transparency of the project, stimulating productivity, and giving the team a lucid vision, the following benefits of project management can work wonders for your company.
1. Consistent Communication
Every wireframing or any other project plan needs a consistent communication structure. Without this communication structure, your project plan is incomplete.
Communication in project management is essential to the team's performance. It has a huge impact on the team's performance. Organize and track all your software product prototypes with ease. MockFrame's wireframe software allows you to keep track of all your project files, tasks, and comments efficiently in one place. According to research that enquired into why projects fail in the United Kingdom's finance sector, 57% fail because of communication breakdown.
To achieve a solid communication system, project managers must ensure that their team has a joint end goal and a common means to attain it. This will affect the entire productivity and efficiency of the team, leading to significant team improvement and other benefits.
2. Higher Productivity
The project management system is linked to productivity, flexibility, and risk tolerance. Through effective use of resources and putting the right system in place, your project team can accomplish a lot within a shorter time. This also increases the team's productivity and customer base.
3. More Flexibility
With the increase in customer base, your company generates more money. And with more capital comes a massive expansion in your business. You can also hire more talents to add flexibility to your brand.
Ready to create and manage your prototype projects with MockFrame? Sign Up FREE for 10 users
4. Higher Risk Tolerance
Furthermore, proper planning gives you the ability to be ready for possible 'what if' situations that may arise. In other words, you are prepared to overcome any unforeseen circumstances that can negatively affect your project.
5. Improved Customer Satisfaction
It is more challenging to keep a client than to get new ones. Research has shown that retaining old clients is far more important than getting new clients. Thus, to retain your customers, you must offer unparalleled services to them. Focusing your company's set of operations on efficiency, quality, and competence, would most certainly leave your customers satisfied. The satisfaction of your customers will make them return again and again for more purchases.
Studies have shown that satisfied customers refer your company to other prospective customers. This is free marketing for your brand, and referrals are among many companies' most effective marketing strategies.
6. Better Planning
Project management features a project plan phase. This phase helps you define your project objectives and goals, timelines, and scope. Effectively planning your project from the beginning prepares the ground for the successful execution of the project.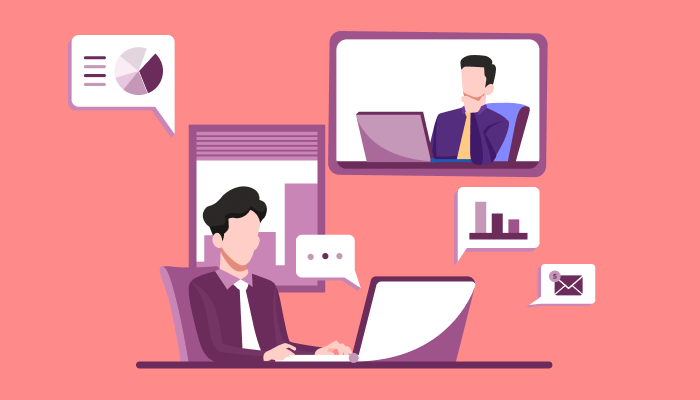 Your team will avoid project hiccups and unnecessary bureaucracy during the project plan phase. Although you may be tempted to dive in and begin the project immediately, project management assists you in executing a better wireframe tool project in the long run.
7. Quality Control
The lack of a competent project manager who has gained the support of the executive management will result in rushed processes, tight schedules, underestimated projects, and a lack of quality. Devoted project management ensures that the project comprises the resources and time to deliver a quality and tested output.
8. Leadership
Project management offers guidance and initiative to help teams put in their best at managing projects. A company without project management is just like a ship with no rudder. It moves without any reason, control or direction.
A professional project manager offers leadership and vision to rouse, coach, and inspire his team to do their best.
9. Clear Goals and Focus
When project management is placed in the hands of a team without clear goals and focus, you will notice that the team will function without legitimate briefs, and the project will be lacking in focus. In such a situation, the project can even have an amorphous or obscure target, leaving the team unsure of the next step or the reason to take the next step.
Project professionals and project management give the team the ability to focus. And when needed and necessary, they can refocus their energy on the targets. As a result, it is a guarantee that the plan is appropriate for completing strategic goals.
10. Strategic Alignment
Every client has their objectives. And every client with goals has projects ready for the advancement of such objectives. Project management guarantees that whatever you are doing is aligned. It also shows that the major objectives of the projects are in line with the essential goals of your company.
Project management is essential to a solid business case. It also brings about efficiency on return on investment. MockFrame wireframe app has an important feature called project management which helps you to manage all your prototype design projects in one place.
What Makes the Best Wireframe Tool?
#1
Create unlimited mockups and prototypes for your projects
#2
Build mockups using drag-and-drop builder
#3
Choose from the wide range of pre-built templates
#4
Share mocks and collaborate across teams in real-time with notes and activity logs
#5
Design, run user tests and share mockups across teams
#6
Get a control over mock versions
#7
Share designs with your team through mock links
#8
Design mocks faster using components such as containers, charts, images and buttons
#9
Unbelievable pricing - the lowest you will ever find
#10
Everything your business needs - 50 apps, 24/5 support and 99.95% uptime
Join the SaaS Revolution
All-in-One Suite of 50 apps

Unbelievable pricing - ₹999/user

24/5 Chat, Phone and Email Support