Complete Guide to Create Website Wireframe in Designing
The website wireframe is a visual representation of a website that allows you to put down a page's layout, structure, and content before designing the website.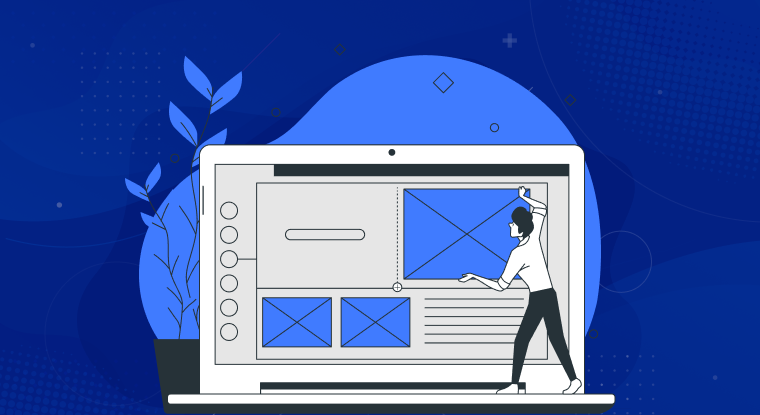 Creating a website without designing a wireframe is like building a house without a clear blueprint; it is not impossible, but rest assured, you will miss some important features and have to correct many things.
The website wireframe is a visual representation of a website that allows you to put down a page's layout, structure, and content before designing the website. This helps you give out the best customer experience and response on the website. If you need information on why and how you should create a website, you will find it in this article.
Why Design Website Wireframe?
As a web wireframe designer, you should know that the purpose of the website wireframe is to have an idea or show your client the plans you have for the website. The website wireframe shows the content, page-level design, and layout ideas of the website.
Other Reasons You should Design a Website Wireframe are:
See the website's content layout and structure before adding too many details.
Saves you the time and effort you use in creating a website and needing to correct it.
Website wireframe helps you test the navigation and response of clients
It helps you test usability with different factors.
Despite showing them the wireframe, you can protect your information architecture with the website wireframe.
It helps you organize the website, prioritize essential features, and eliminate unnecessary elements.
How to Create Website Wireframe?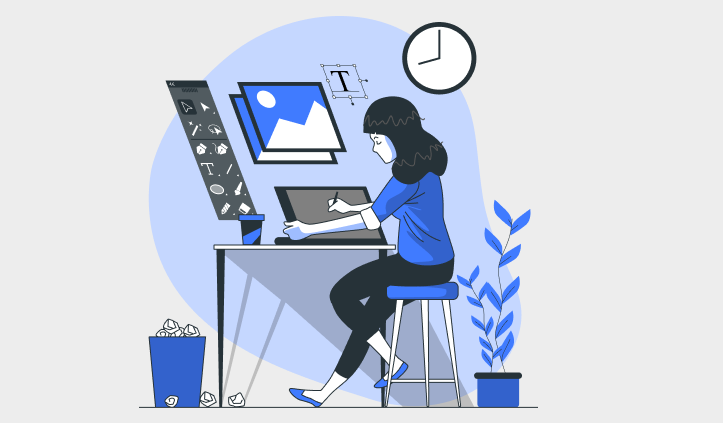 If you are not new to design UI/ UX, you should be familiar with the terms, wireframes, prototypes, and mockups. Many familiar with them use them interchangeably, but the words have little difference separating them.
1. Research
There is no one way to layout a website. And how a website looks should depend on the people who will use it and its function. Some websites will have various sections and need a landing page and other parts.
So, before you get started on your website project, do some research. Find out what problem you are trying to solve, look at a similar niche's website to have an idea of what you need, speak to your clients about the functions they want on the website, and so on.
The research will narrow down your options and make your work easier.
2. Create a User Flow
After you have an idea of what you are to create and design, you should start to go more in-depth and map out your user flow. The research tells you where your audience is coming from; you should decide when you want them to end up. This is why your research is an important step.
Map out how many screens the website will have and the user's steps before getting to the action button.
3. Get Your Wireframe Tool
You are a step away from getting into work; it is time to determine what tool you wish to use to create your website wireframe. Many agencies will help you make your wireframe, but they all have different features and specialities.
Ready to create a Website Wireframe for your product with MockFrame? Sign Up 14 Day Trial
Most of the wireframe designing tools are not free; some have free versions but with limited features. You can check out the different wireframe tools that suit your needs and preferences.
But you do not have to look too far; MockFrame is a website wireframe tool with essential features that make it easier for designers to create app or website wireframes, prototypes, and mockups, while still allowing collaboration with the team members and clients.
4. Draft Your Wireframe
Even though drafting is the actual work, skipping the first three steps will make it more difficult than it should be. You can first use a paper and pen to see a rough sketch of what you are about to design.
Remember, you are giving a visual representation, not the complete package. Be flexible; outline and represent the features, place boxes and grids where they should be, and provide headings for the boxes. Here is also where you determine the website's size depending on the screen size you are creating for.
5. Finetune it
Since it is your first website draft, it will need some basic adjustments. After completing the first draft, look out for the proportionality, spacing, structure, and layout. If there is a need for adjustment, do so.
Also, remove the redundant and unnecessary features. Ensure the user does not have to go through too many processes before the primary step.
6. Share and Incorporate Feedback
Despite cross-checking and adjusting the features, your client might still have some corrections. And also, after a series of tests and revisions, you might need to change some parts.
Create wireframe design then share the design through the collaboration tools on MockFrame and incorporate feedback. Then you can go on to convert the website wireframe into prototypes.
Wireframe vs. Mockup vs. Prototype
Wireframes do not have an actual website's content like color, graphics, and copy. They are called low-fidelity wireframes. Although they have actual headlines to help identify and differentiate each grid and element, that is the only real thing there; others are grids, boxes, and lines. It is more of a sketch.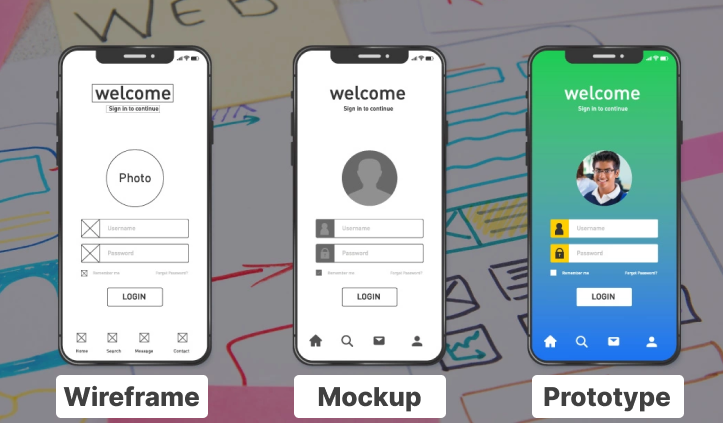 Mockups are mid-fidelity wireframes; they are like an advanced wireframe version. They contain the copy and images you will use for the website. They also have causal elements like colors, graphics, fonts, and logos. It is a preview of what the live website will look like.
Prototypes are high-fidelity wireframes. They are like versions of the wireframes and mockups, but not the actual website. It is built with software that allows the functionality of the features. The prototype will enable you to test the usability of a website wireframe and how each element, content, and component will function when the website comes to life.
Conclusion
You can not overlook the use of designing a website wireframe before creating a website itself. It saves you time and ensures you have an almost-perfect website. Website wireframes give designers an opportunity to perfect the site before they begin designing it at all, making it a valuable feature of designing. With quality wireframe software such as MockFrame, website designing is sure to be taken to a whole new level.
What Makes the Best Wireframe Tool?
#1
Create unlimited mockups and prototypes for your projects
#2
Build mockups using drag-and-drop builder
#3
Choose from the wide range of pre-built templates
#4
Share mocks and collaborate across teams in real-time with notes and activity logs
#5
Design, run user tests and share mockups across teams
#6
Get a control over mock versions
#7
Share designs with your team through mock links
#8
Design mocks faster using components such as containers, charts, images and buttons
#9
Unbelievable pricing - the lowest you will ever find
#10
Everything your business needs - 50 apps, 24/5 support and 99.95% uptime
Join the SaaS Revolution
All-in-One Suite of 50 apps

Unbelievable pricing - ₹999/user

24/5 Chat, Phone and Email Support