How To Create Flowchart Online?
Business owners create flowcharts to manage their business effectively by visualizing complex procedures to make things easier.
If you want to manage your business effectively, there are various ways you can get an edge over the rest of the competition. However, keep in mind that the most crucial competitor is you. If you can continue to break your limits and find ways to make things easier for you and your company, it won't matter what the competition is doing. A slow and steady path forward is acceptable so long as you're going forward!
In this case, it's all about finding a way to streamline various business processes. So the first thing you'll want to do is find a means of visualizing complex processes to make things easier. Such is the reason why business owners tend to build flowcharts for their companies.
The Different kinds of Flowcharts
If you want to learn how to create a flowchart, one of the first things to consider are the different types of flowcharts available for your business, including: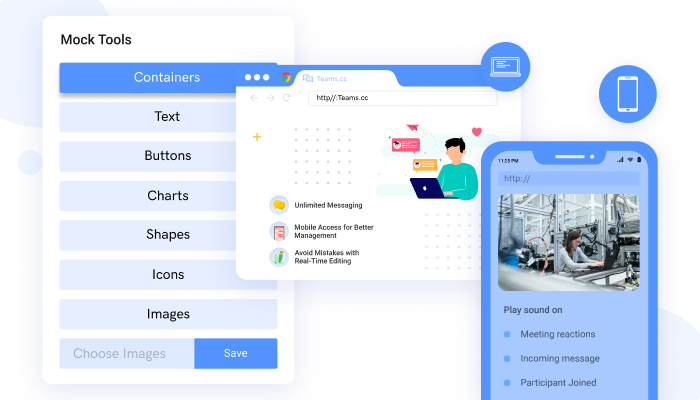 The Work Flowchart - The actions that your team needs to take if you want to achieve a particular goal. Visualizing the steps through a workflow chart can make even the most complicated process easier to accomplish.
The Process Flowchart - Simply put, it's a series of steps in a sequence. There will be situations where specific processes can't function without previous steps, which is why the process flow chart is crucial.
The Swimlane Flowchart - While you might already have the workflow down pat, it can be challenging to accomplish if you don't have the right individuals or groups to tackle said steps. The swimlane flowchart makes things easier by setting a responsible party for each step, ensuring everyone understands their responsibilities.
The Data Flowchart - A visual representation of how company data is processed within your platform. It's crucial to learn these different flowcharts, as they can help you build a proper flowchart for your business.
The Importance of Flowcharts
It's understandable to be on the fence when it comes to how flowcharts could potentially help your business make the most out of its opportunities. Fortunately for you, flowcharts represent nothing but benefits for your business, as they can help ease much of the burden without taking too many risks in the process. You would need to find a software platform that offers the features you need to design and fully utilize flowcharts. With the right software, your business has the potential to outpace the rest of the competition.
Ready to create different kinds of flowcharts for your digital products with MockFrame? Sign Up FREE for 10 users
What type of Software do I Need?
Good question! The type of software you'll need to get the job done isn't necessarily restricted to flowchart design. Instead, you'll want to look for software that offers an all-in-one experience, giving you the chance to accomplish as much as possible without having to break the bank in the process.
It might seem like a tall order, but we've got you covered. We've already researched and found the best possible platform for a company looking to take advantage of flowcharts. However, if you want an all-in-one package, you can't go wrong with MockFrame.
Why Choose MockFrame?
Simply put, MockFrame has everything you need to create visual flowcharts that can provide satisfactory results when you're busy building the blueprints for various apps and projects. In addition, wireframe tool is something that's largely visual in nature, teaching company owners and their staff how to get the job done through an intuitive and easy-to-learn process.
The best part is you don't have to worry about tackling various workflows in separate projects. MockFrame also specializes in consolidation, ensuring that all of your projects occur in one place. It'll make it much easier for you and your staff to use wireframe software to build functional flowcharts for your company.
If that wasn't enough, you can also sync your designs in the cloud, allowing you to make modifications with all your smart devices. It's the kind of program that makes it almost too easy to get great results. Conclusion
If you want to create a useful flowchart online for your company, you can't go wrong with programs such as MockFrame. The crucial thing is to choose a platform that makes building a flowchart easy and intuitive.