Often we have 'light bulb' experiences where an idea just pops into our minds. They could linger for a while in some cases. However, they are usually vague and hazy without any details, and they may seem unfeasible. To break them down into understandable segments, it is mandatory to brainstorm.
What is Brainstorming?
Brainstorming has no set rules; it can be done alone or in groups. We deliberate on ideas through brainstorming, among the most innovative problem-solving methods. We could develop a fresh concept or expand on an existing one in this process.
The purpose of brainstorming is to generate original thoughts while evaluating existing ones. This is one of the things anyone can do using brainstorming. It seeks to dissolve the monotony of problem-solving and see things differently. Because brainstorming is effective in many respects, it covers various thoughts to create a complete response.
Brainstorming is frequently taught to students, promoting self-learning and greater comprehension. It's also an excellent tool for improving collaboration and bringing everyone's thoughts together. When it comes to creating a list or breaking a stalemate, brainstorming is a great way to gain a group's feedback. Because brainstorming has no rules, it may be done by people from many phases of life.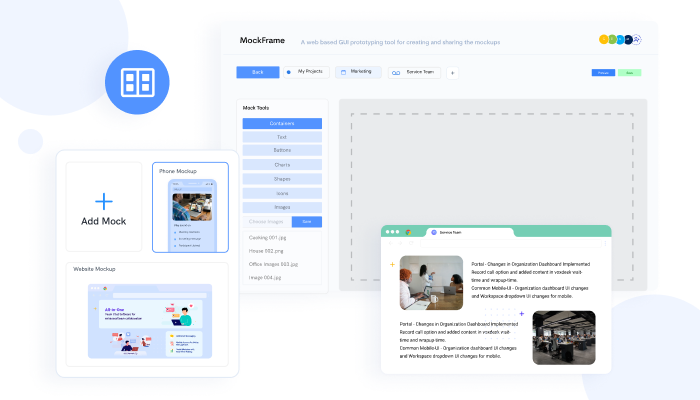 Brainstorming blends lateral thinking with a casual, interactive style to problem resolution. It encourages individuals to develop ideas and concepts that may initially appear a little strange. This """"jolts"""" people out of their regular thought patterns, which helps them become unstuck. Some of these concepts can be developed into unique, innovative solutions to problems, while others can create new ones.
As a result, individuals should refrain from criticizing or encouraging ideas during brainstorming sessions. Instead, you're attempting to expand possibilities and dispel misconceptions about the problem's boundaries. At this stage, judgment and analysis stifle idea production and hinder creativity.
Brainstorming Techniques
Brainstorming may be done in one of 2 ways: independently or with a team. When it has to do with coming up with ideas for topics, we can use one of the following methods:
Brainstorming via Characterization
We deliberately examine from the standpoint of a different person in this exercise, like customers or competitors. The most common examples are inverse reasoning, role storming, and figure storming.
Brainstorming on Analytics
Here, we look at the current situation from a new angle and rely on technologies to help us. The primary subcategories are, understanding the train of thought, reverse thinking, Opportunities and threats, Five Whys, Void Filling, and Diversified Assessment.
Brainstorming in a Quiet Environment
When participants cannot convene in the same location, this is usually done through cooperative conceptualizing, brain-netting (virtual brainstorming), note writing, and other methods to communicate their thoughts in the best manner.
Tips for Effective Brainstorming
To hold an efficient brainstorming session, use these helpful hints:
Brainstorming is beneficial, provided it is directed toward a specific purpose. A strategy must be established in every situation, and all thoughts must be directed toward it.
People find it difficult to express spatial linkages; thus, any solution that necessitates a spatial arrangement is explained better with images rather than words. Second, because visual processing takes up a significant portion of the brain, sketching and analyzing pictures enhances the participation of those brain areas in idea production.""""
Create an environment that is not distracting
Brainstorming cannot occur in an environment where email beeps or phones ring; it must occur in a venue where all participants may be present.
Some brainstorming sessions provide excellent outcomes, while others may require additional time. Even after a meeting has finished, participants' brains continue to absorb information, making it more probable that progress will be made at the following meeting.
The brain is fueled by food.
Tyrosine, an amino acid present in bananas, cheddar, has been demonstrated """"to have substantial impacts on deep thinking and creative processes,"""" according to research published in Psychological Research.
Benefits of Brainstorming
There are various advantages to brainstorming. Participation, dedication, loyalty, and passion are all enhanced through brainstorming. People's creative abilities are stimulated and unlocked when they participate in the workshops. Because people are solicited for their input and thoughts during brainstorming, it boosts self-esteem.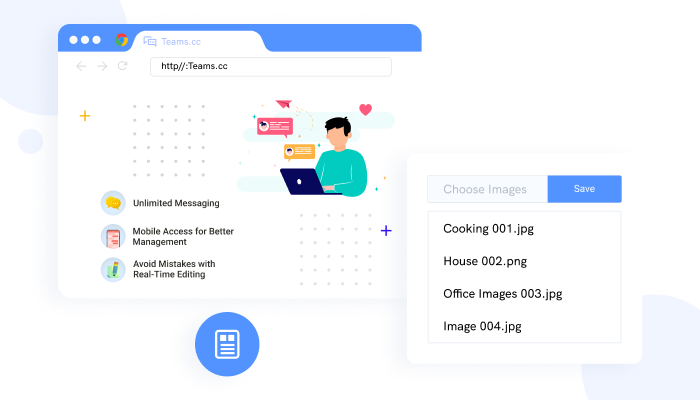 You can improve the atmosphere for collaboration and teamwork through brainstorming. When individuals participate in brainstorming activities together, it promotes greater friendships and communication. An essential benefit is that you will generate a slew of brilliant ideas, some of which will alter the company's course.
Here is an outline of some of the numerous benefits of brainstorming
It promotes critical thinking.

Teamwork is aided through brainstorming.

Removes the concept from your mind
Tools that can be Used for Brainstorming
Ready to brainstorm your ideas to create wireframes for your product with MockFrame? Sign Up FREE for 10 users
Brainstorming tools are a new method of creating ideas that use computers to allow users to communicate and exchange ideas. Because the ideas created by such tools are anonymous, they are more freely voiced and in larger numbers.
Brainstorming tools are utilized as a part of an organization's normal meeting procedure. It enables businesses to acquire ideas, organize them, and make choices efficiently. It boosts productivity and allows the attention to remain on the ideas rather than the individuals who originated them. When members run out of ideas, they might refer to the team's ideas.
MockFrame
MockFrame is a wireframe software for creating wireframe. With sophisticated capabilities and an incredibly simple design, you create fully functional, aesthetically pleasing wireframes, mockups, and diagrams.
This wireframe tool does it all. It allows you to create wireframes, mockups, etc., while collaborating with others. With this, collaboration is simple. You can produce, discuss, and unify communication with your team in one spot.
This process effortlessly births ideas to the table. It has sketch control and UI components that let you visualize your ideas. It also allows you to brainstorm by letting your imagination run wild and seeing what you can come up with.
You could use the convenient drag-and-drop feature and design a fantastic graphical interface with active engagement. The help of already existing layouts can help you get more done faster.
With a simple revision workflow system, you can build, brainstorm, and repeat your concepts. During the brainstorming phase, you may interact, remark, share, discuss, and provide feedback in real-time. Face-to-face discussions with a complete team in real-time are also permitted.
All of your ideas and proposals can be accessed and managed from one single location, giving you an eagle's eye perspective of everything.